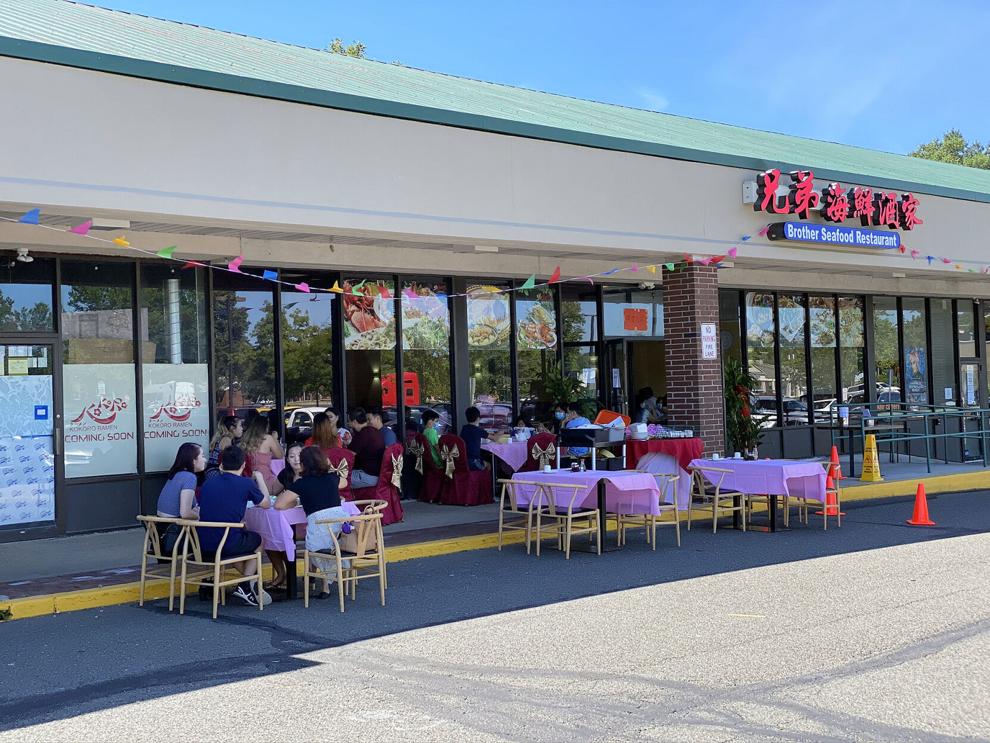 Expanded outdoor dining in New Jersey, initially offered as short-term relief to prop up the struggling restaurant industry, on Friday was made the law at least through late 2022.
"We must give our restaurants more certainty for the future," Gov. Phil Murphy said in the virtual signing ceremony. Despite the COVID-19 pandemic and restrictions, some restaurants had good seasons last year because they could expand onto sidewalks and into parking lots and sell alcohol off their usual premises, Murphy said.
The Democrat added that he and his family members "love the vibe that expanded outdoor dining has brought to our communities."
Murphy signed the bill into law on the day that the state is permitting restaurants and other indoor businesses to operate at 35% capacity, rather than the old restriction of 25%. A 10 p.m. curfew for restaurants and bars also ended Friday, although local municipalities may enact their own curfews.
Marilou Halvorsen, outgoing president of the NJ Restaurant & Hospitality Association, said "this will mean a lot to our industry, an industry that has been devastated like no other."
Restaurants, bars or breweries now will enjoy some predictability and the ability to plan forward, Halvorsen said. Many restaurants have invested in outdoor furniture, heaters and other equipment.
The law will expire on November 30, 2022 or whenever the state permits full indoor dining. However, the bill's sponsors and the governor talked about such an outdoor expansion being a part of the future, even after the COVID pandemic.
"Get creative, use your outdoor areas," one of the bill's sponsors, State Sen. Paul A. Sarlo (D-Wood-Ridge), advised the restaurant industry. "People want to be outside."
State Sen. Vin Gopal (D-Ocean Township) said the legislation will mean a lot to eating places along the Jersey Shore. "Outdoor dining is going to be the way for the future."