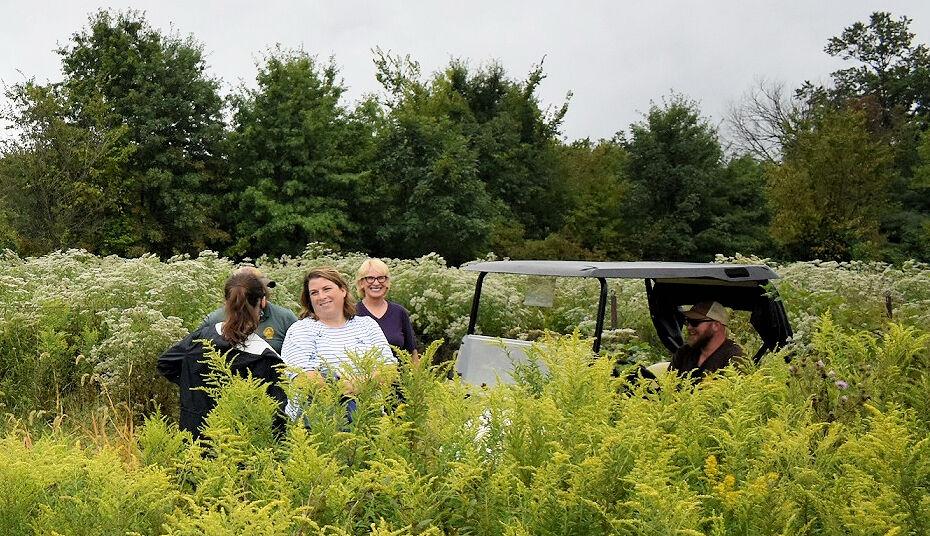 A special joint meeting of three Evesham Township groups will hear from the engineering firm tasked with writing a concept plan for the Township's recently acquired 176-acre former Beagle Club property on North Elmwood Road.
The remote meeting of the Historic Preservation Commission, Environmental Commission and the Green Team is scheduled Monday at 6 p.m. and will be conducted remotely only, over Zoom. For the agenda and access, click here. 
Engineering & Land Planning Associates (E&LP) was awarded a contract for the plan and the Township Council has kicked off a campaign seeking public comment on how the Green Acres Program land, which the Council has allocated $5.25 million to purchase, should be used for recreation and open space. The final cost to the Township has yet to be determined as it applies for open-space funding from the state and Burlington County.
"The Beagle Club property was the largest piece of developable land left in Evesham Township, and our Council has ensured the property will remain as open space for generations to come," Councilwoman Patricia Hansen said in a Township news release. "With the help of E&LP, I know we can design a park that integrates the natural beauty of the site while protecting the health of our local environment."
Ideas from Mayor Jaclyn Veasy and Council members include walking paths, nature trails, pavilions and other shelters to provide dining and shade, additional rest areas, outdoor lighting, space for outdoor performances, grounds for outdoor events and proper parking areas.
But the Township emphasized ideas from residents are most prized:
A special information page and resident survey page have been posted on the Township website. Suggestions for features in the park and why a resident might visit are questions in the survey. Click here for the Beagle Club page and click here to go to the survey.
A first draft of the concept plan will be presented at the Township Council meeting at 7 p.m. on October 13.
A community meeting seeking public input into the first draft of the plan is scheduled October 20 at 6:30 p.m. at the Gibson House Community Center, 535 East Main St. 
At the August 30 Council meeting, E&LP, of High Bridge, Hunterdon County, was appointed as the firm to come up with the design concept.
Other firms that presented to the Council were, according to the Township's response to a 70and73.com Open Public Records Act (OPRA) request: Pennoni Associates of Haddon Heights, Alaimo Group Consulting Engineers of Mount Holly and MKW+Associates LLC of Rutherford, Bergen County.
At the Council's March 24 meeting, Township Manager Robert Corrales said a $750,000 Green Acres grant will be applied toward the debt. He said he expects Green Acres grants will ultimately pay off one-half of the debt and county grants will cover one-quarter of the purchase cost.