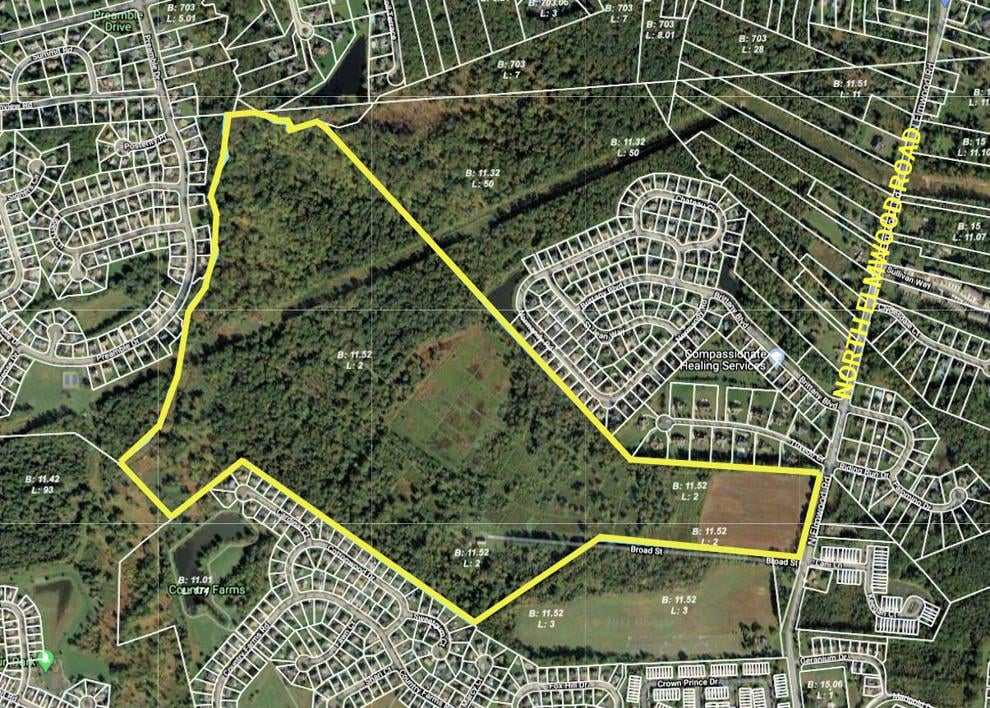 A proposal to buy 166 acres of wooded land owned by the Garden State Beagle Club on North Elmwood Road in Evesham and preserve it as open space was approved unanimously by the Township Council on Wednesday night.
Council members allocated $5,250,000 for the purchase, including plans to issue $4,987,500 in bonds to finance the purchase. About $750,000 in state Green Acres funding also will be used and town officials said Evesham will seek other open space funds from the state and Burlington County.
The property's value in March 2020 was determined to be $5 million, according to an appraisal for the township.
"This is a huge victory for our residents and our town," Councilwoman Ginamarie Espinoza said at the meeting. The land, preserved forever, will provide passive recreation to residents, she said.
Mayor Jaclyn Veasy said negotiations to buy the property have been going on for years and she thanked members of the Beagle Club, a nonprofit that promotes the training and showing of the dogs.
"I look forward to seeing what we can do with this land," the mayor said.
Councilwoman Patricia Hansen, who made the motion to buy the property, was elated and excited from her Zoom connection at the meeting. Hansen said she was proud to be part of the team that saved more than 150 acres in a township that is about 85% built out.
Another public hearing on the purchase is scheduled at the March 24 Council meeting, according to the agenda.