While it likely won't happen until summer 2020, construction is set to begin on a 500-unit development on 65 acres along Marne Highway. The Gables will be located near the intersection of Marne Highway and Hartford Road, not far from Rowan College at Burlington County, Interstate 295, Route 38 and the New Jersey Turnpike.
"The property is the former Monte farm," said Bill Giegerich, director of economic and community development in Mount Laurel. "It actually backs up to a rest stop service area of the New Jersey Turnpike."
Last August, the Mount Laurel Planning Board approved the site plan for The Gables, which Giegerich said will consist of 276 garden apartments, 54 patio flats and 170 townhouses.
Ninety of the units, Giegerich explained, will help the township satisfy its obligation to provide low- and moderate-income housing under court-ordered COAH (Council on Affordable Housing) guidelines. The township housing officer, who administers the affordable housing program in Mount Laurel, will qualify applicants for the affordable units.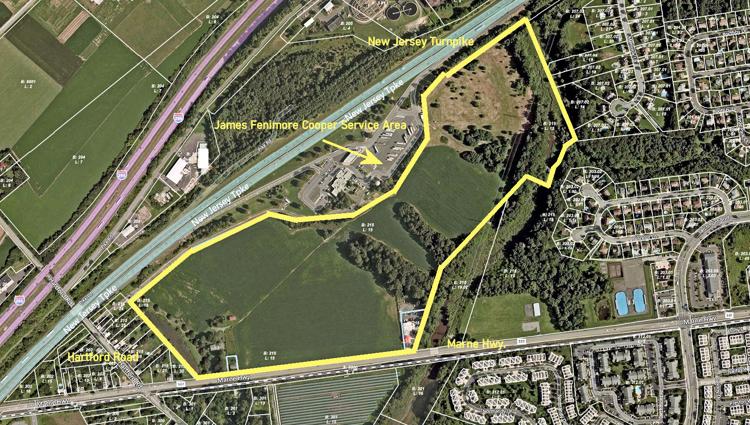 "There's no construction plan in place yet, so the earliest this project would get started is summer or early fall; probably summer," he said.
The apartments (with one-, two- and three-bedroom offerings), to be spread out over eight buildings, will include 46 units of affordable housing. The flats will be one-story units in three separate buildings; all of the flats will be designated affordable housing. The townhouses will be three-story market-rate units that will come with two-car garages.
The developer of the project is Sterling Properties in Livingston, NJ.
Amenities will include a clubhouse with an indoor pool, a bocce court, a tot lot, community gardens, open space areas, walking paths and a fenced dog park.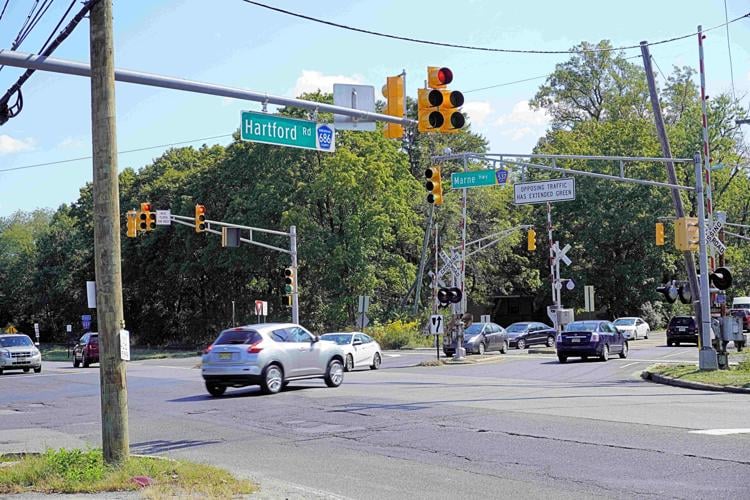 According to plans, roadway improvements will be made to accommodate the development, and the timing of traffic signals at Marne Highway and Hartford Road will be coordinated to ensure a better flow. Access to the development will be from Marne Highway. "As part of the approval process, our traffic engineer made recommendations and all that was taken into account," Giegerich said, explaining that the township is satisfied that traffic in the area will not be adversely affected.
Giegerich said The Gables project would be similar in size and scope to a recently constructed development — Jefferson Mount Laurel — at Union Mill Road and Briggs Road in the township.
According to plans submitted to the planning board, the project will be built in four phases: first the apartments, next the townhouse flats and then the market-rate townhouses over two phases.
Also as part of the plan, a deed was granted to Lakeside Collision at 3233 Marne Highway, an auto body shop that has been in operation on what was once part of the Monte Farm property, so that it will continue to do business at the site.