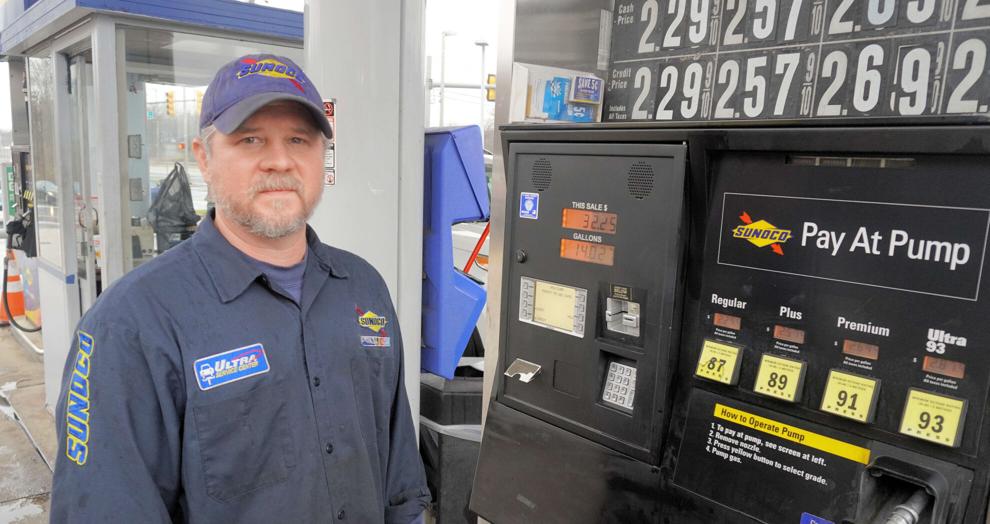 ---
An earlier version of this story incorrectly estimated the distance from the Sunoco driveway on Route 38 to the proposed Wawa driveway. The distance would be about 40 feet.
---
Shawn Wilson wrestled with the tire, mounted it on the Snap-On tire changing machine, and separated the rubber from the wheel.
It's all part of the workday at Stiles Sunoco's Ultra Service Center at Route 38 and Hartford Road in Mount Laurel, where they pump gas, change oil, fix flats and repair vehicles that typically are beyond their warranties. The station is active in the community, sponsoring fundraisers and other community endeavors.
But now all that is threatened for Mount Laurel resident Wilson, who owns the station with his wife, Darlin-Jo Wilson. Before she was a Wilson, she was a Stiles and her father ran the Sunoco station for decades before the couple took over.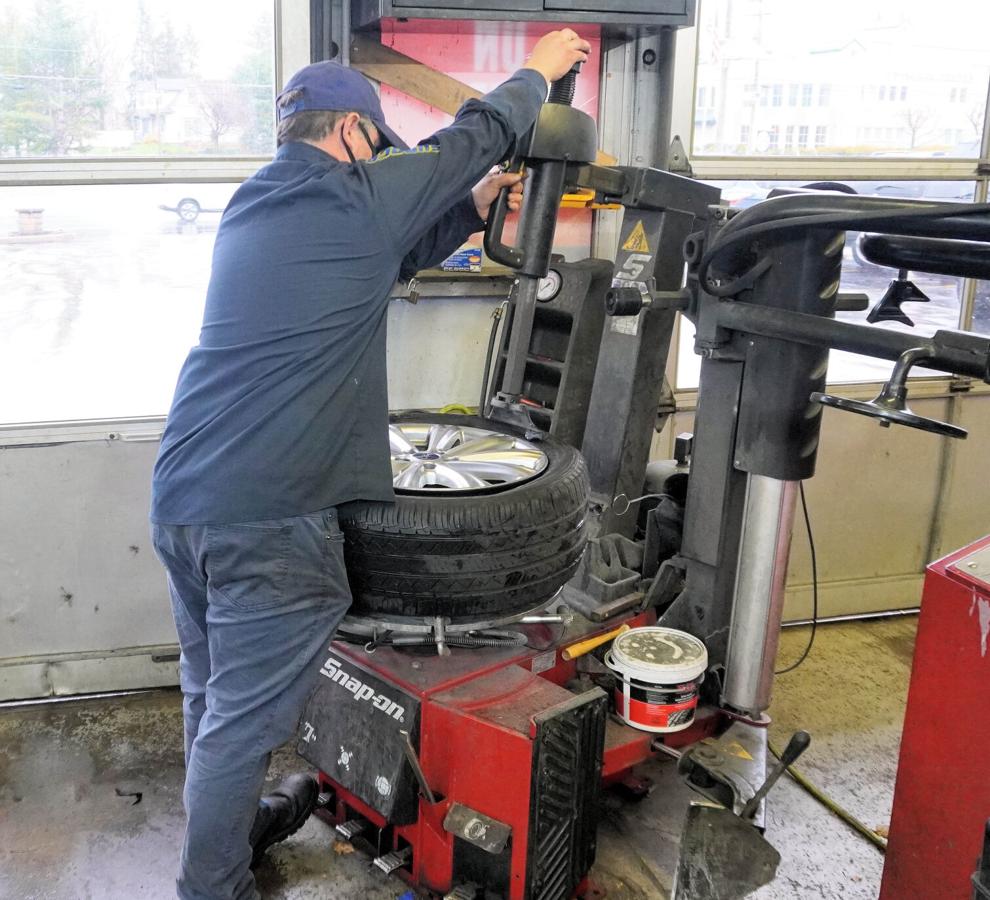 Stiles Sunoco sits on a relatively quiet corner of Route 38, with a large vacant lot on its eastern property line and another lot beyond that. Taco Bell this week got the go-ahead from the township for a new restaurant on the far lot.
And, this Wednesday, a developer for convenience chain/gasoline retailer Wawa goes before Mount Laurel's Zoning Board of Adjustment for permission to open next door to Wilson's Sunoco station. Wawa's proposed entrance driveway on Route 38 would be about 40 feet from the Sunoco driveway — so close that Wilson worries about the safety of his customers exiting his station in the face of drivers trying to enter Wawa.
When news of the planned Wawa came out in November, dozens — if not hundreds — of Stiles Sunoco customers came out in force on social media to protest. Wilson expects the outcome could ultimately mean the closing of his traditional gasoline station, which relies on gas and car service sales to make rent payments to property owner Sunoco, pay employees and come away with a profit.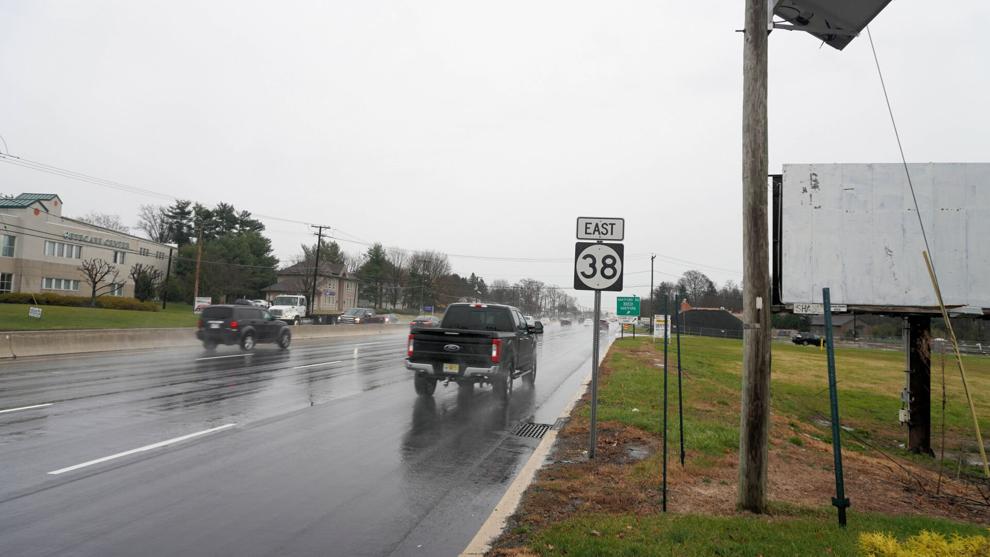 When a community rises
How deep-rooted in Mount Laurel and elsewhere is Wilson's support?
Township zoning board members were scheduled to hear testimony about the Wawa plan at their December 2 meeting. Shortly after the virtual session began, the board secretary requested a break and asked the board lawyer to telephone her privately about an issue.
They returned to the Zoom computer screen a few minutes later and explained a show-stopping problem: More than 200 people were trying to connect, but the software slammed the door shut at 100 participants because that was the limit of the township's contract.
Realizing that not everyone could be heard, the board ended the meeting — requiring the five zoning applicants, their lawyers and witnesses to hold off on their requests and forcing dozens of citizens to sign off. Realizing the intense community interest in the Wawa/Sunoco case, the board ordered a special meeting for this Wednesday at 7 p.m. Registration for the meeting is here.
Mount Laurel also has signed up for a Zoom contract that permits more participants to be in the same virtual room at the same time — equivalent to looking for a larger meeting room in non-pandemic times.
Wilson said he first learned of Wawa's plan when 70and73.com posted a copy of its article on the Mount Laurel Facebook page on November 21. That post sparked more than 300 comments, many of them from Sunoco customers directing their wrath at Wawa. Since then, an online petition campaign against the Wawa proposal has gathered more than 1,000 signatures.
"This service station is a gem in our community and we shouldn't allow a major corporation to hurt a wonderful small business," one person posted in the Facebook group, which has nearly 23,000 members. "There's one right down the street??" another group member said of a nearby Wawa, adding: "Stop the Wawa and protect Stiles Sunoco and his business."
---
» More:
---
Evidence versus emotion
Despite the loud and heart-warming support for a local small business, the community's sentiments likely won't play a big role in the zoning board's decision.
Hard evidence out-trumps sentiment in the quasi-judiciary hearings of New Jersey's zoning and planning boards, where — even on Zoom with their kitchens or living rooms in the background — everyone who testifies, including the public, must raise their right hand and swear an oath to tell the truth. The online petition probably would not be admitted as evidence,since boards have informed petition presenters that everyone who signs must at least be sworn in.
If boards easily sided with public opinion, townships would find themselves in court case after court case defending their denials. Case law in New Jersey is rich with examples of township boards overstepping and, ultimately, losing their cases to developers and other applicants.
Bob Baranowski, of the Marlton law firm of Hyland Levin Shapiro, said residents often get into a "herd mentality" at the local meetings and believe if 100 people testify something is bad that the board has to accept it as gospel.
Baranowski represents applicants before boards across New Jersey, but has nothing to do with the Wawa case. The Wawa applicant, Laurel 38 Developers LLC of Lakewood, Ocean County, is being represented by Tyler T. Prime of the Mount Laurel firm of Prime & Tuvel LLC.
"I think it puts either kind of board in a bad position when they feel at this particular time, during COVID and ZOOM meetings, they get backed up against the wall," Baranowski told 70and73.com in a telephone interview. The public believes it's a referendum, but "that's not really consistent with the law," he said.
Members of the zoning and planning boards across South Jersey are appointed and not elected (the exception is township council members who serve as liaisons on planning boards). The members are volunteers and, as one member told 70and73.com, many spend time in preparation reading and studying the ins and outs of New Jersey zoning and land-use law.
Elected officials do feel the heat over controversial decisions. For example, an official in one township called 70and73.com this summer and asked the news site to note in a story on a hotly contested zoning application that the elected officials had no say in the matter. They expected to be deluged with residents' calls and emails.
Remember, you're under oath
Board chairs in most communities remind all who testify that what they're doing is presenting sworn testimony and that only evidence about the potential impact of a zoning change can be considered.
Yet, that doesn't prevent members of the public turning out to simply say they oppose, or support, a development project. 
Since the COVID-19 pandemic began, local government meetings have continued but — like schools — they are using computer software to hold remote, or virtual, meetings. Board members, applicants, lawyers, professionals such as planners and traffic experts, and the public show up in small rectangles on the computer screen.
"They don't even have to come to a meeting to pack a room anymore," Baranowski said of the public. Board members feel obliged to make sure everyone gets a say. "You really get bootstrapped in by this tsunami of social media activism," he said.
In the end, boards cannot legally act on general notions of the public good, Baranowski explained. Based on the evidence presented at the hearings, the board must weigh the benefits and detriments under the existing zoning law.
Zoning cases that spark public protest aren't unique to Mount Laurel.
A standout case in October was the Cherry Hill Planning Board application by Cherry Hill Dodge to tear down two homes abutting its Route 70 property and expand its parking lot. It took several meetings to get in all of the testimony against the project by neighbors in Cherry Hill's Locustwood neighborhood.
While there was a great deal of emotion in the testimony, some neighbors had organized ahead of time and each presented different evidence. They wanted to show Cherry Hill Dodge was not a good corporate citizen in their neighborhood. Videos of delivery vans parked on public rights of way, a lighting study by a neighbor who's a lighting engineer and sound recordings of car panic alarms going off to help employees find cars in the crowded lots all were presented as evidence.
Before the vote, member Anne Madden Tufano, who also is a lawyer, said public testimony showed the "long-standing and very bad blood between the community and the dealership." Tufano said it was clear that Cherry Hill Dodge has been "egregious and has not been a good neighbor."
Board members voted 5-2 in favor of Cherry Hill Dodge, but also took the opportunity to list several conditions of their approval. The car dealership must meet periodically with neighbors to hear any grievances and improve relations. The board also said they would ask the police department and zoning inspectors to step up monitoring and enforcement of any issues with Cherry Hill Dodge and other nearby car dealers. 
Similarly acrimonious zoning and land-use hearings recently have included a plan for a opioid addiction treatment center in Voorhees, a medical marijuana distribution center in Mount Laurel and a car dealer's expansion plan not far from Cherry Hill Dodge and still in the Locustwood neighborhood. The first two were rejected by the respective boards and the car dealer's plan was scaled back by the zoning board to prevent it from tearing down two homes for a parking lot.
In some cases, boards and town officials will meet with developers and suggest other, more suitable, sites in their towns.
David and Goliath in Mount Laurel
From a marketing perspective, developing the Hartford Road and Route 38 area makes sense. The intersection is about a mile from Rowan College at Burlington County and the Funplex, both on Route 38. Adding to regular daily traffic will be drivers from a new residential development near Hartford Road and Marne Highway, about 1½ miles from the intersection. Construction is underway.
But, if Wawa moves in, Wilson and his station may not be around to enjoy any boom in business.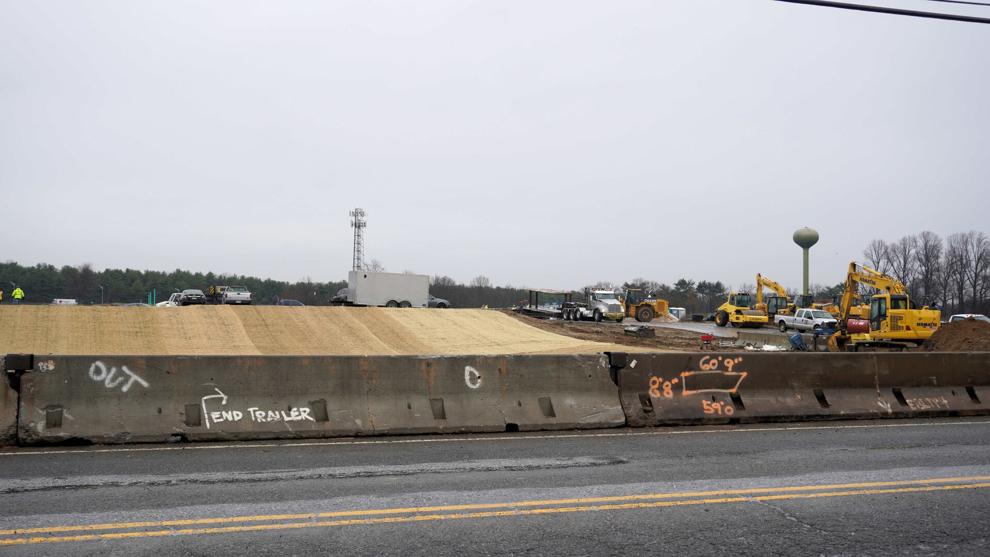 Wilson said he was worried for his customers' safety during a recent 70and73.com interview. "It's just a dangerous situation," he said of the proposed traffic flow. "The shoe doesn't fit."
Besides being close to Sunoco's driveway, Wawa's entrance on Route 38 also is in the lane leading to the jug handle from the state route to Hartford Road. An entrance/exit drive would be on Sixth Avenue, which is part of the jug handle, and another on Hartford Road, according to the developer's plans filed with the zoning board.
The Wawa property is zoned Business and owned by Norman Shabel of Moorestown and Panarello Property Management Co. LLC of Delran, according to the application.
Under the existing zoning, the convenience store is a permitted use and the gasoline station is a conditional use and must meet several requirements, according to a letter to the board from its engineer, Joseph M. Petrongolo of Remington & Vernick Engineers of Haddonfield. Conditions include the maximum lot coverage, building setbacks and structure heights. The developer needs variances for several, including the height of the canopies over gas pumps — 20 feet is permitted, but Wawa requires 33 feet.
Wilson, 52, told 70and73.com that he hasn't given much thought to what happens if Wawa does move in. The pandemic and increased competition forced him to close another location on South Church Street in Mount Laurel and to cut the hours of his Route 38 station.
The Magnolia native has devoted his life to automobile mechanics. Wilson got his automotive degree from Camden County Technical Schools, graduating in 1987. He is an automotive Master Technician and, before he and his wife took over from his father-in-law, he worked at Berlin Chrysler, Cherry Hill Dodge and was a foreman at Gary Barbera Chrysler in Northeast Philadelphia.