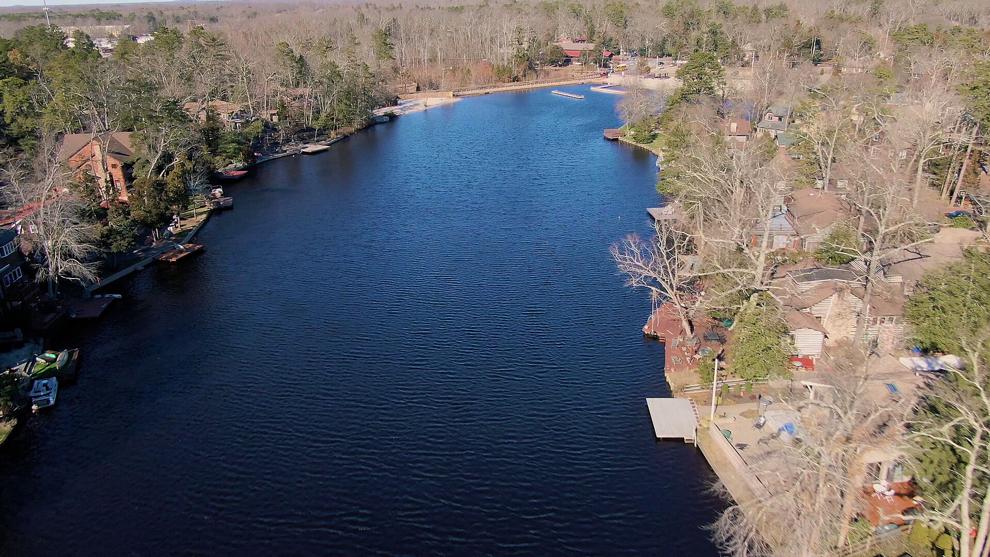 Rustic log cabins, some with lakefront yards, are featured on the Airbnb rental website and offer stays for $152 to $310 a night. "Cozy cabin on the lake!" and "Lovely lakefront log cabin," the online ads gush.  
But these listings of short-term rentals of Medford Lakes properties now are illegal as the borough tries to avoid becoming the Jersey Shore of the pines.
The Borough Council in November passed an ordinance prohibiting short-term rentals, defined as renting a property for less than 30 days, in the 1.2-square-mile borough that has 22 lakes and more than 150 log cabins. Rentals longer than 30 days are permitted.
Douglas L. Heinold, the borough's solicitor, told 70and73.com that short-term renters in Medford Lakes have resulted in continuing complaints and, after considering regulating rentals and the online ads for a few years, Council members decided to make it a law.
Property owners have been listing their residences on Airbnb and similar sites and "the borough was concerned that there was a potential that more people could follow suit," said Heinold, of the Raymond Coleman Heinold law firm in Moorestown.
"Some property owners and/or their agents permit commercial boarding-house type short-term rentals and overcrowded conditions and other public nuisances, in order to unlawfully create a commercial enterprise and income, in violation of the borough zoning ordinance and to maximize their profits," according to the resolution with the ordinance, which went into effect after its adoption.
The resolution spells out the issue: "Problems also frequently associated with such short-term rentals include overcrowding, excessive noise, unruly behavior, obscene language, littering, parking of vehicles on lawns or blocking rights of way, public urination, sanitation issues, poor maintenance of the property and grounds and violation of trash collection ordinances."
Heinold said some of the short-term renters stayed up late into the night and their noise traveled across the borough's lakes.
Any form of solicitation or advertising short-term rentals is prohibited under the borough law. The law states a violation of the short-term rental law will be declared a public nuisance and subject to fines.
Heinold said the borough's goal is to bring property owners still advertising on Airbnb and elsewhere into compliance with the new law rather than immediately moving to fines. If someone is not cooperative, they will be fined, he added.
The actual "Prohibited Use" language from the ordinance: "Notwithstanding anything to the contrary contained in the borough ordinances, it shall be unlawful for an owner, landlord, managing agent, lessor, sub-lessor, any other person(s) or entity(ies) with possessory or use right(s) in a dwelling unit, their principals, partner or shareholders, or their agents, employees, representatives and other persons(s) or entity(ies), acting in concert or a combination thereof, to receive or obtain actual or anticipated consideration for soliciting, advertising, offering, and/or permitting, allowing, or failing to discontinue the use or occupancy of any dwelling unit, or portion thereof, as defined herein, for a period of thirty (30) days or less."