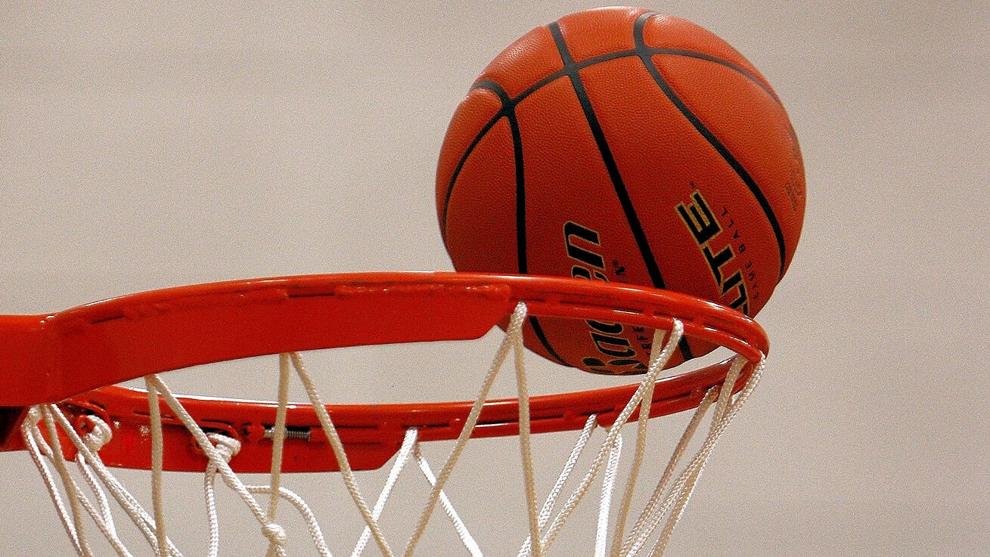 Gov. Phil Murphy, in an announcement that "many athletes and many moms and dads have been waiting for," on Friday opened high school and youth sporting events to parents.
Effective immediately, up to two parents or guardians of athletes under age 21 may attend indoor and outdoor practices and competitions as long as indoor events do not exceed 35% of the room's capacity, or 150 total, whichever is less, Murphy said at the afternoon COVID-19 briefing.
"I'm sorry to say that no other spectators may attend," the governor said. Those attending must wear masks, observe social distancing and stay away if they experience symptoms of the coronavirus or are exposed to someone who is infected.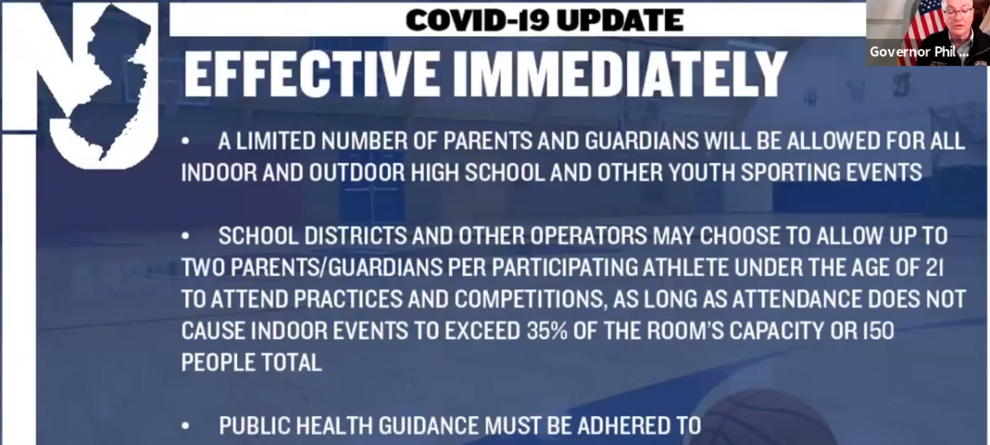 Murphy said he "feels confident" in the decision because of the downward trend in hospitalizations and other COVID metrics. He said that, based on the metrics, he expects restrictions on outdoor sports in the spring will be in a dramatically "better place."
The looser restrictions are not required and school districts can be stricter and not allow any spectators, he noted.
"I know many parents, especially those of our senior athletes, have been anxious to get back into the stands to cheer on their student athletes in what may, for many, be their final season of competition," Murphy said.