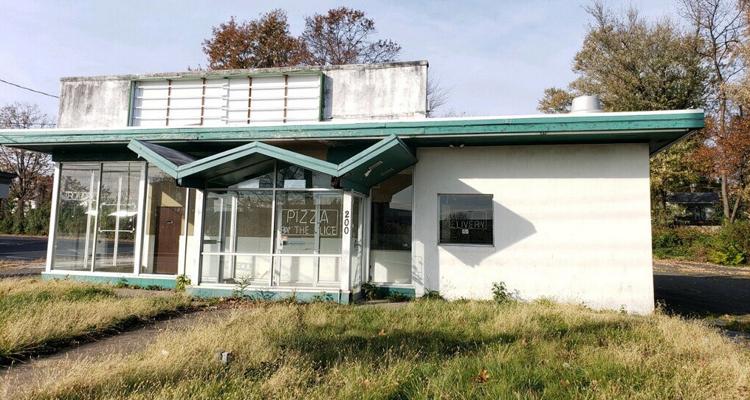 Beyond Smoke — a CBD oil and vape shop — is planned at the former site of the Scotto pizza restaurant at 200 Haddonfield Road in Cherry Hill, across from the Cherry Hill Mall. 
The retailer, to be operated by partners Dharmesh Patel and Pinal Patel, got the necessary approval from the Planning Board at its June meeting. Board members voted 7-0 in favor, after a motion from member John Osorio and a second from William Carter. The Planning Board applicant was Mahantji LLC.
The Patels have operated three similar shops in the area and have been in business for about five years, Dharmesh Patel told board members.
Dharmesh said CBD oil, derived from the hemp plant, is not a hallucinogenic and is used to treat joint pains, for example. The store also will sell e-cigarettes for vaping but said there will be no sampling, tasting or smoking on the property. Cigars also will be sold, with smoking on the site prohibited, he told the board.
The property, owned by Sultani Enterprises LLC of 22 Embassy Court in Cherry Hill, was purchased in August 2014 for $300,000, according to state property records. Plans by Sultani Enterprises to open a 24-seat Kabob Café on the site were approved by the Planning Board in 2017, according to township records. The restaurant never opened.
---
Comings and Goings is a standing feature of 70and73.com that celebrates businesses opening or expanding and mourns the closing of others. Admit it, when you continually drive by a construction site and have no idea what's going on, you're curious. We need to know if it's a new place to eat or shop. At the same time, when a business closes it often is like a long-time friend dying. We comb many sources and keep our eyes open for information. But we also prize tips from our readers. Drop an email to contactus@70and73.com and we'll try to find out more.
---
New Taco Bell in Mount Laurel gets final approval
Mount Laurel Enterprise LLC's plan to demolish an existing building at 3220 Route 38, at the Walnut Avenue intersection, and build a 2,753-square-foot Taco Bell has received final approval from the Mount Laurel Planning Board.
The new drive-through restaurant will be on the south side of Route 38.
Several variances were granted, including signage, a parking lot aisle width less than minimum required and 31, rather than the required 35, parking spaces.
A Taco Bell on every corner? One was approved recently for Route 70 in Cherry Hill. See item below.
---

Goodwill proposes drop-off center on Kresson Road in Cherry Hill
An attended donation drop-off center run by Goodwill Industries of Southern NJ and Philadelphia is planned in a former 7-11 convenience store at Kresson and Howard Johnson roads in Cherry Hill.
The nonprofit's application was approved by the Cherry Hill Planning Board on Monday, May 18.
An operations report from Goodwill filed with the application states:
Donors pulling up to drop-off centers are greeted by an attendant who helps to remove the donations from the vehicles.
About 50 cars each day, Monday through Friday, are anticipated. About 100 cars a day are expected on Saturdays and Sundays.
An average of eight employees are employed by a donation center with one or two working at any one time.
Donation centers are "well received by the communities where they operate." Goodwill also stated: "Convenience is the number one reason why people donate."
No outside storage or donation boxes will be at the site.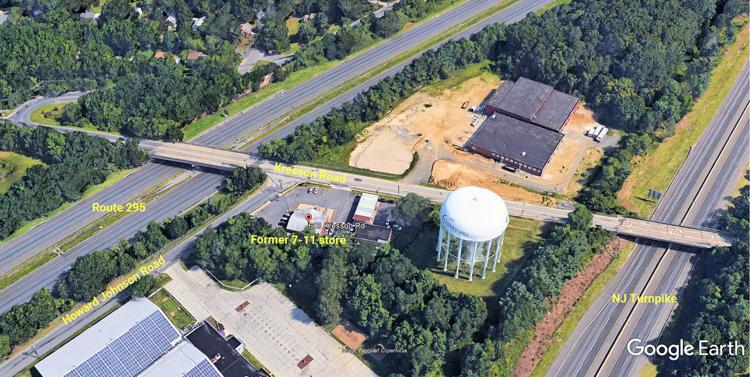 ---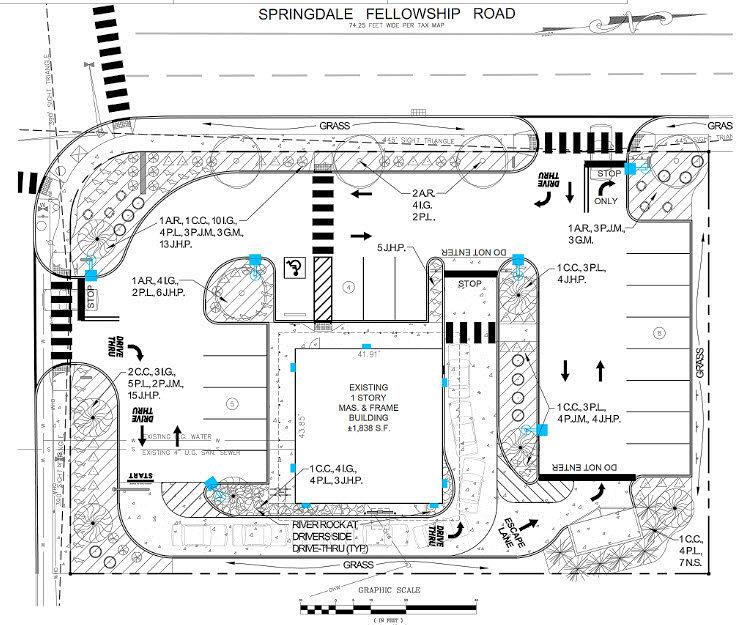 New Dunkin' Donuts drive-through on Springdale Road in Cherry Hill
Some fast-food/coffee shop drive-through lines herd cars into a queue that you just can't leave unless you try to drive over two curbs or through landscaping. 
But the new Dunkin' Donuts proposed on the site of a closed Getty gasoline station and auto repair shop on Springdale Road in Cherry Hill features an "escape lane" when construction of those macchiatos are just taking too long, according to the property owner's site plan filed with the Cherry Hill Zoning Board of Adjustment.
The owner of the property at 2061 Springdale Road in Cherry Hill has applied to the zoning board for approval to convert the site into a Dunkin' Donuts with drive-through service. The property is at the corner of Carnegie Plaza.
A current Dunkin' operating almost directly across Springdale Road in a strip plaza would move into the new facility, on the property owned by Trinetra Realty Holdings PA, Richard J. Goldstein, lawyer for the applicant, told 70and73.com. Goldstein is with the Cherry Hill firm of Hangley Aronchick Segal Pudlin & Schiller.
The property was used for agriculture until 1970 when the current gas station was built. The application says the existing building will be used in turning the property into a Dunkin'. 
A traffic engineering assessment by Shropshire Associates LLC of Atco noted the development would be a relocation of the Dunkin' from across the street. "It is our experience that only a slight increase in traffic may occur from the creation of a standalone Dunkin Donuts facility compared to the existing non-standalone facility," according to Shropshire's assessment. One difference: the current Dunkin' doesn't have drive-through service.
Customers would enter from either Springdale Road or Carnegie Plaza, according to the site plan. They could exit with a right turn (northbound) only onto Springdale or onto Carnegie, where a traffic signal regulates traffic turning onto Springdale Road or going across to Esterbrook Lane.
Trinetra's plan calls for 17 parking spaces when 19 are required. Proposed distances from the driveway and right of way also are less than required by zoning rules. 
The application is scheduled before the board at its virtual, teleconference meeting on May 21 at 7:30 p.m.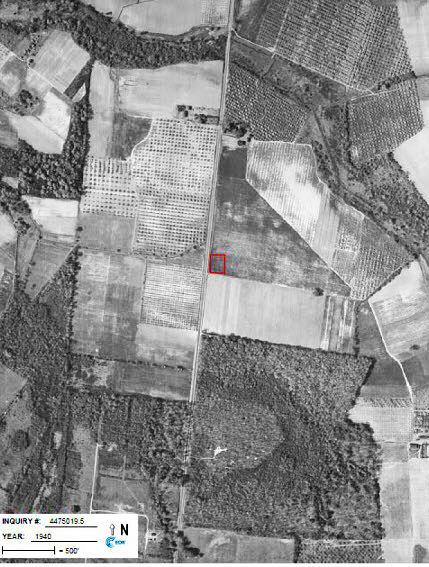 Preliminary plan for Taco Bell on Route 70 in Cherry Hill gets Planning Board approval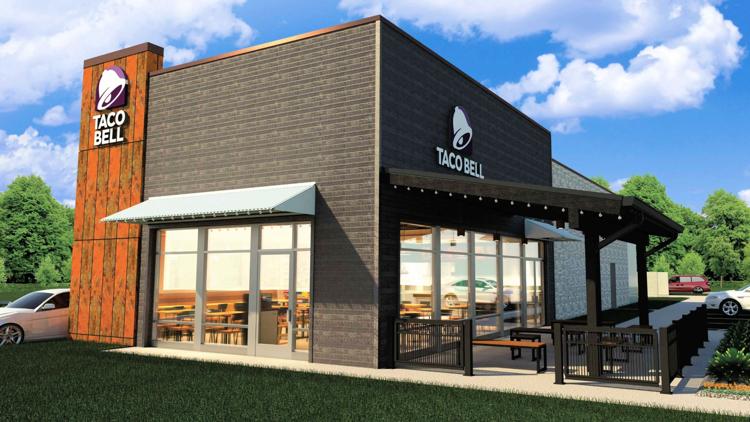 Preliminary plans for a drive-through Taco Bell restaurant on the northwest corner of Marlton Plaza on Route 70 near the Old Orchard development were approved Monday (May 4, 2020) by the Cherry Hill Planning Board.
"I think it's a tremendous improvement," said board member John Osorio in casting his vote in favor. 
The Taco Bell will be built on parking lot space at the corner of the plaza and will face eastbound Route 70. 
Several board members, the town professional staff and the developer also said the Taco Bell would improve an underused plaza, which years ago housed a Clover Department Store and Acme Market. The main businesses now are a Planet Fitness gym and a pool supply store.
"The (overall) site is old, it is tired," said Haddonfield lawyer Damien Del Duca, who represents the applicant, New Jersey Restaurants LLC. The applicant is part of Summerwood Corp., a Conshohocken, Pennsylvania operator of more than 100 restaurants, including Taco Bell, Pizza Hut, KFC, Burger King and Long John Silver's. Del Duca said the new property might generate new interest in the plaza.
New Jersey Restaurants proposes adding landscaping throughout the site, including a 25-foot buffer at the back of two properties on Old Orchard Road. Evergreen trees will be planted.
During the meeting, Del Duca said the developer would like to amend its site plan with a double drive-through lane rather than a single. The board said the amendment could be made before final site plan approval at a future meeting. Del Duca said the COVID-19 pandemic, which requires only takeout orders, has sharply increased traffic in the drive-through lanes of other Taco Bells, demand that might continue into the future.
Access to Marlton Plaza's parking lot would not change and Taco Bell would abut one of the current entrances into the property from Route 70. Customers would enter the plaza's parking lot and then drive into the Taco Bell from the rear of its site.
No members of the public testified.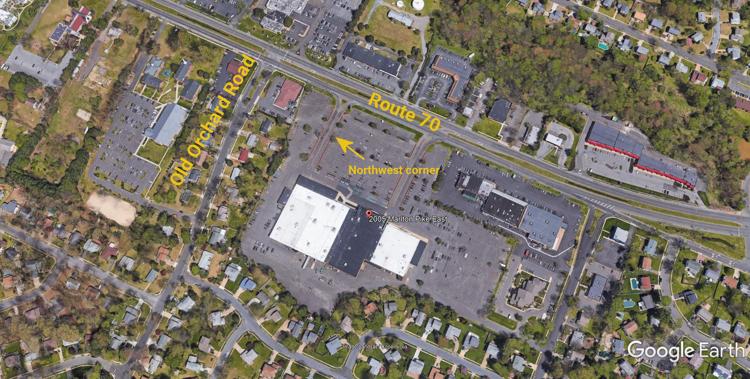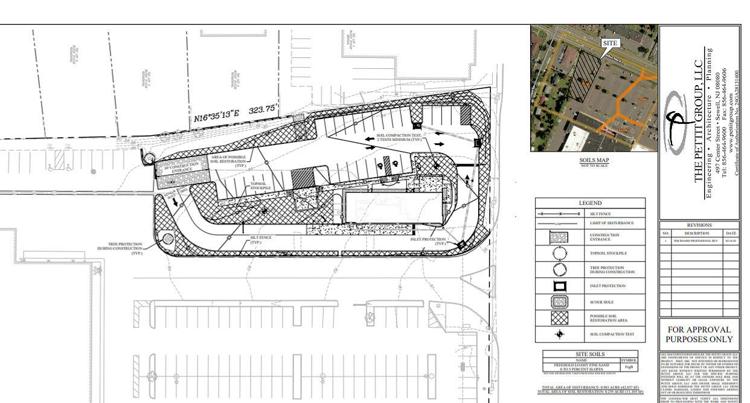 ---
Tractor Supply applies for retail store on Route 73 in Berlin
Tractor Supply Company has applied for variances with Berlin Township to build a 19,097-square-foot retail store on nearly six acres of land on the east side of Route 73.
The site, composed of five lots, is bounded by Route 73 and Jackson and Hopewell Roads, according to the application with the Combined Planning and Zoning Board. The site's address is 901 Route 73 South.
In 2018,  an application before the towns of Voorhees and Evesham asked for variances to build a Tractor Supply and a Super Wawa on land near Route 73 and Kresson Road in both towns. That plan was rejected and Wawa now has an application for variances to build just the Super Wawa.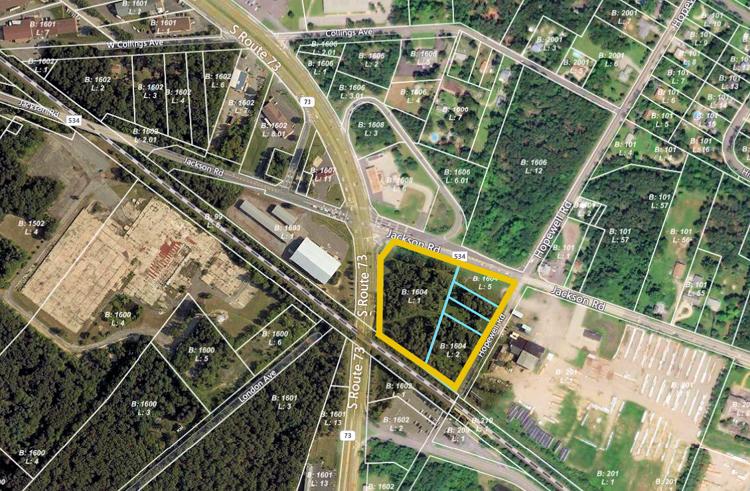 ---
Opening for Police and Fire Federal Credit Union branch in Marlton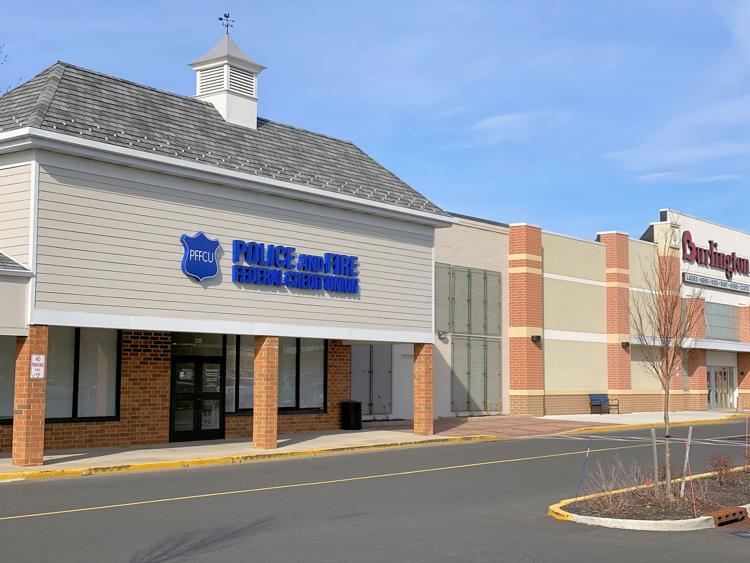 A new Marlton branch of the Police and Fire Federal Credit Union will open Monday, March 16 in the Marlton Crossing Shopping Center, 237 Route 73 South (next to Burlington Coat Factory). The ribbon cutting is scheduled for 10 a.m.
Although the main market for the credit union is police and fire workers, it accepts new members regardless of where they work, said spokeswoman Jessica Mahlman.
Hours for the credit union will be: Monday through Wednesday from 8:30 a.m. to 6:00 p.m., Thursday and Friday from 8:30 a.m. to 7:00 p.m., and Saturday from 8:30 a.m. to 4:00 p.m. Current South Jersey branches include Moorestown Mall and Washington Township. It's based at 9th and Arch in Philadelphia.
The credit union has more than 320,000 members in the Philadelphia area and South Jersey.  It has assets of $5.56 billion, 17 branch locations and 760 employees. The credit union both takes deposits and makes loans to members.
---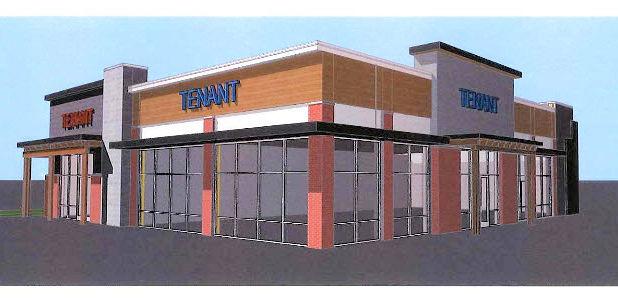 Zoning application calls for restaurant, retailer at Marlton Crossing
(Updated March 12, 2020 with rendering and site map from the zoning application.)
 A fast casual dining restaurant and retailer would fill two spaces in a 6,142-square-foot building proposed for the southeast corner of the Marlton Crossing Shopping Center, 101 S. Route 73 in Marlton, according to a filing with the Evesham Zoning Board.
Names of the two new businesses are not disclosed. One zoning variance sought would reduce the parking setbacks at both Centre Boulevard and Route 73 on the southeast corner.

The request for zoning variances by owner Brixmor Property Group Inc. will be the subject of a public hearing scheduled for March 16 at 7 p.m. in the Evesham Municipal Building, 984 Tuckerton Road in Marlton.
Parking and driveway configurations also would be modified under the plan and a freestanding sign would be erected, according to the filing.
Another of several variances would address the maximum impervious cover of the property. The maximum is 70%, but Marlton Crossing now covers 78.4%, an existing non-conformity. The addition of the building would raise the cover to 78.8%.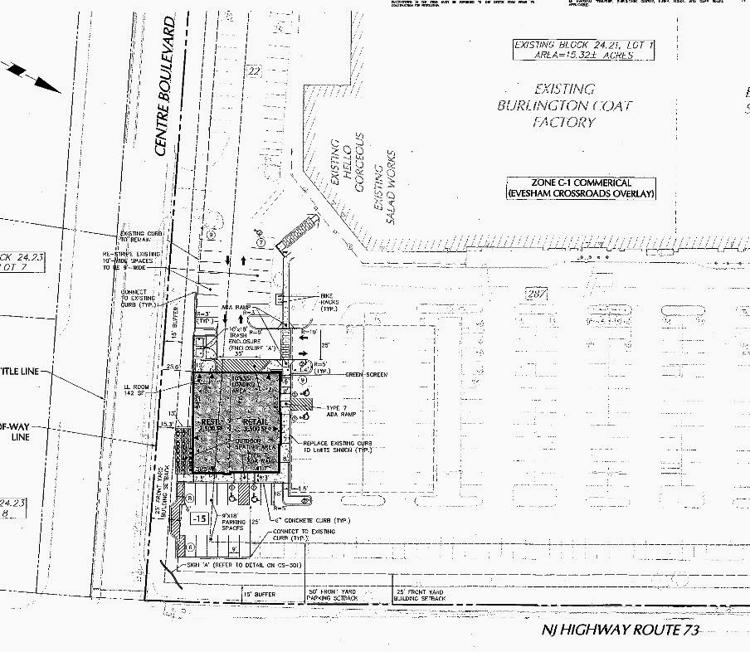 New DD gets okay from Cherry Hill Planning Board
The Cherry Hill Planning Board on February 18, 2020 granted variances for a drive-through Dunkin' Donuts in a former drive-through bank building in Woodcrest Shopping Center, 1490 Haddonfield-Berlin Road, Cherry Hill, according to a legal notice.
Owner Atlantic Region Food Corp. proposed the site plan changes to the board.
Two 70and73 Land Wendy's franchises went for $2.4 million, $2.8 million
Ten South Jersey Wendy's restaurants, including two in 70and73 Land, have been sold, reports the Philadelphia Business Journal.
Wendy's franchises at 2400 Church Road, Cherry Hill, and 1140 Route 73, Mount Laurel, were sold by The Briad Group of Livingston. The Cherry Hill franchise went for $2.4 million to an LLC based in Saugerties, New York, and the Mount Laurel one went for $2.8 million to Canal Real Estate Corp. of New York, the Business Journal reported.
Rollie's Pharmacy on Cross Keys Road in Berlin is shutting down
Rollie's Pharmacy at 128 Cross Keys Road, Berlin, is going out of business, according to a legal notice.
The shutdown is effective March 6, when prescription files and records will go to Adler's Pharmacy, 100 Dobbs Lane, Suite 205, Cherry Hill, the notice stated. Adler's can be contacted about the files after March 6 at 856.685.7440.
Outlet in Grindstone Restaurant would be extension of Coda Rossa
The Wine Room of Cherry Hill Vineyards, trading as Coda Rossa Winery, has applied to the state Division of Alcoholic Beverage Control for permission to add a winery showroom at Grindstone Restaurant, 348 S. Main St., Williamstown, Gloucester County, according to a legal notice.
Coda Rossa is based at 1526 Dutch Mill Road, Franklinville, Gloucester County and provides its wine to several area restaurants, according to its website. The Cherry Hill Wine Room is listed as a Coda Rossa sales outlet. It offers hands-on wine making, seminars and special events from 1 Esterbrook Lane, off Springdale Road, in Cherry Hill. What's hands-on winemaking? A facility where people go to make their own wine, says the website. On Facebook: Coda Rossa. Wine Room of Cherry Hill.
Salesroom would be a short drive from 70and73 Land
DiMatteo's Vineyards and Winery of Hammonton has applied to the state Division of Alcoholic Beverage Control for permission to open a winery salesroom in Berlin, according to a legal notice.
The salesroom for the winery, which operates as DiMatteo Winery, would be at Stella Farms Inc., 459 New Freedom Road in Berlin, about a mile southwest of the Route 73 and Route 30 intersection.
 Cherry Hill 'ristorante' seeks liquor permit
Toscana, which operates an Italian restaurant in the Tuscany Marketplace at 1990 Route 70 East in Cherry Hill, wants to secure an alcoholic beverage permit, according to a Cherry Hill Township legal notice.
The Marketplace is next to the Jaguar dealer and across 70 from the Old Orchard neighborhood.
"We are a family owned restaurant that prides itself on making delicious Italian cuisine. Our recipes are a mix of traditional Italian fare mixed with some of the latest trends that are making their way through Italy," Toscana's website notes.
Toscana of Cherry Hill LLC, and owner Mario Longo, applied to take over the license for the retail sale of alcoholic beverages from Bluewater Grille LLC, trading as Chili's Grill & Bar/Blue 20, according to the township. The permit for sale was used by the long-closed and now razed Chili's at the corner of Route 70 and Haddonfield Road in Cherry Hill.