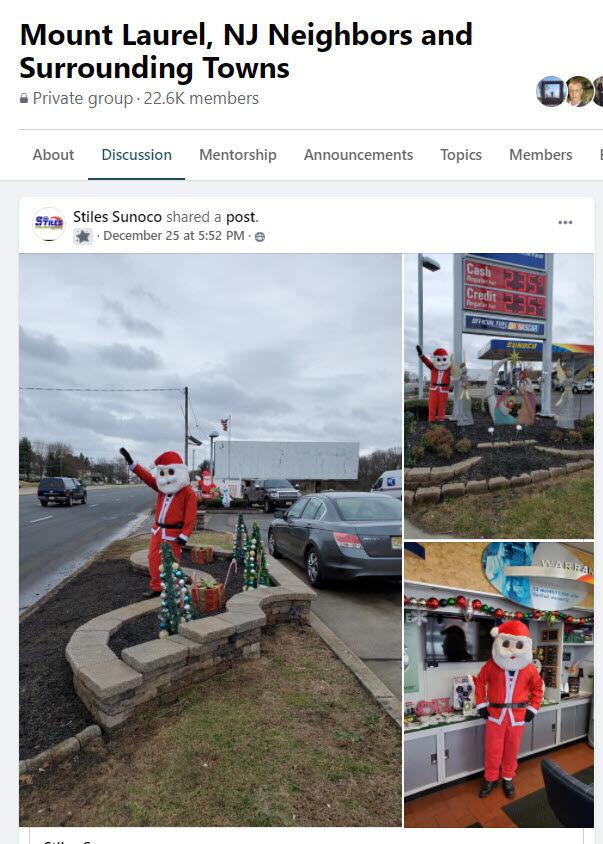 When Stiles Sunoco posted photos of holiday decorations and a waving Santa Claus on the Mount Laurel community Facebook page on Christmas Day, the response was immediate and heavy.
More than 290 emojis — including dozens of hearts — and 33 comments followed the post. 
This was more than just holiday spirit.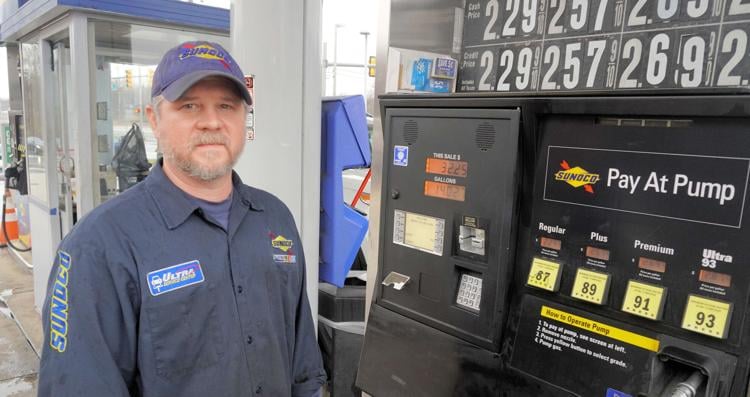 This was a community response to a campaign the traditional service station is waging to stay alive after decades on the corner of Route 38 and Hartford Road in Mount Laurel.
Giant Wawa, the convenience store/gasoline retail chain, has selected the empty lot immediately next door to Stiles Sunoco for its latest "super Wawa" in its march across South Jersey. And popular Mount Laurel resident and Sunoco operator Shawn Wilson fears losing his business if Wawa gets permission to build from the township's Zoning Board of Adjustment.
The second special zoning meeting to consider Wawa's application is scheduled for Wednesday evening at 7. (See links below for more information.)
Reaching that decision likely will take several board meetings. The first scheduled virtual meeting had to be postponed and rescheduled to December 16 because the more than 200 people who tried to attend swamped the township's Zoom software. The meeting on Wednesday will be the second to consider the application.
---
» Agenda for Wednesday's Mount Laurel Zoning Board of Adjustment meeting.
» Detailed information on Wawa's plan and other testimony before the board.
» Procedure to attend Wednesday's meeting.
---
Stiles Sunoco has added several photographs to the Mount Laurel zoning site in preparation for its testimony against the Wawa project. The board's lawyer has emphasized a zoning board cannot consider the economic impact on the applicant or neighbors when making its decision.
Wilson and his wife and co-owner Darlin-Jo Wilson have posted photos showing accidents and security hazards near the Route 38 and Hartford Road intersection. 
» MORE: David v. Goliath in Mount Laurel.