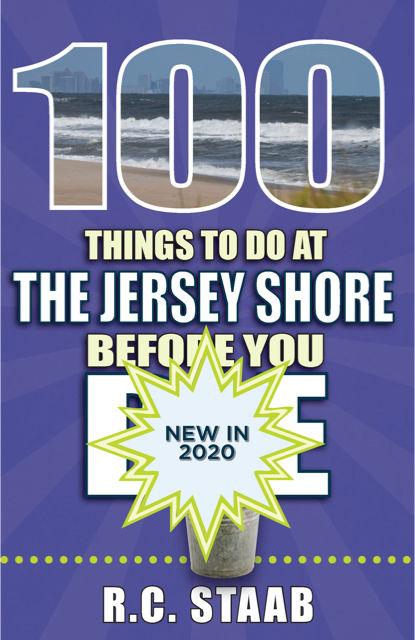 When Bobby Staab jumped into the station wagon with his parents and four siblings that summer day in 1965, the Pittsburgh family headed to the Jersey Shore.
After six hours on the road, 9-year-old Bobby and his family arrived at their Stone Harbor rental house for a one-week vacation.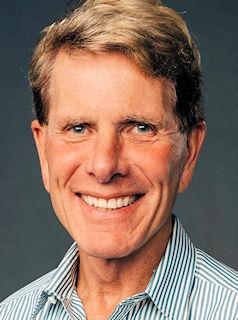 That visit 55 years ago turned into a lifetime love affair with the Shore — including once owning a home in Brigantine and now in Sea Bright, which will also be a retirement place when Staab moves from New York City.
His immersion into the Jersey Shore has resulted in "100 Things to Do at the Jersey Shore Before You Die," a 192-page guide to many things you probably never knew about the 137 miles of 50 beaches, boardwalks and infinite comfort food.
Staab said he wants his new book to expose even the most routinized Shore veterans to new experiences.
People have a tendency to get to where they're going and stay put, enjoying the beach and nearby restaurants, he explained. Any time the discussion turns to exploring beyond local haunts, the fear of traffic and getting there through the congestion often kills the conversation.
But, with planning and the Garden State Parkway as your travel artery, Shore visitors can easily navigate to enjoy new experiences, Staab said. 
To Staab, the GSP is so crucial that all of the addresses of venues in the book include the GSP exit, making directions easier and giving Shore visitors an estimate of miles to be traveled between Exit A and Exit B.
North-South prejudices need to be set aside, he said. "There's this sort of invisible barrier in people's heads between North and South," explained Staab.
Let's say you have a place in Stone Harbor, for example, he said. You know the Lakewood Blue Claws is the only minor league baseball team playing on the Shore. It might seem far, but it isn't (GSP Exit 89). And they play right off the GSP, Staab said.
COVID-19 precautions have limited or closed some Shore venues. But New Jersey has been lifting those restrictions, with rules such as social distancing.
Staab said in the first week of June he went to three boardwalks — Point Pleasant Beach, Asbury Park and Seaside Heights — and they were prepping for dining and many shops were open. On a Tuesday, he rode his bike from Seaside Heights to Asbury Park and it was surprising how many people were out.
"This might be one of the busiest summers ever, strangely enough, at the Jersey Shore," Staab said, noting that families have canceled their vacations and they'll be looking for things to do.
70and73.com
challenged Staab to come up with two five-item Jersey Shore bucket lists — one for people under 40, presumably with families, and one for people older than 40.
Under 40 bucket list
Take in a Lakewood Blue Claws minor league baseball game. They bring a bit of the boardwalk and the Shore to the stadium.
Exercise your fingers at the Silverball Museum Arcade in Asbury Park, a mecca for fans of vintage pinball and video games. 
Go to the Wildwoods. Staab admits to being a huge fan. "There are so many things to do in Wildwood it just kind of blows your mind," he said.
Slip on the suit and go to a waterpark. "They're pretty amazing," he said of eight along the Jersey Shore. If you don't like one, drop in on another, Staab said.
Sample Shore food options. Frozen custard with Kohr Brothers (the "original," introduced by brothers Archie, Elton and Lester on Coney Island in 1919). Popcorn from Johnson's Popcorn in Ocean City ("The smell is intoxicating," Staab said.). Salt water taffy from James Candy Company in Atlantic City (Fralinger's taffy: "Sea air and sunshine sealed in every box."). "What kid doesn't want ice cream, popcorn, salt water taffy and water ice?" Staab asked.
 Over 40 bucket list
» MORE: Go to R.C. Staab's updated website on Jersey Shore things to do