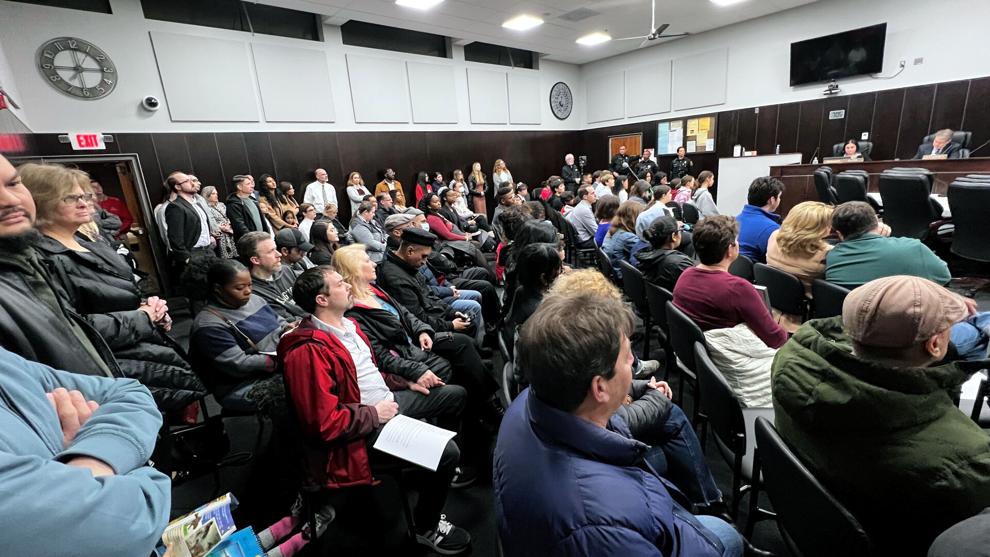 A spectator could barely squeeze through the door at Monday night's Mount Laurel Township Council meeting, and inside the chamber it was standing room only.
"What's going on here?" was the logical question in a room usually full of empty seats at Council meetings.
And then the mystery was solved as Councilman Nikitas Moustakas began to read from the most-popular resolution of the evening: A commendation recognizing the Lenape High School Marching Band for winning the 2022 state and national band competitions.
The band members, and their adult leaders, were called to the front of the room and many in the crowd rose to their feet and began pressing away on their smartphones, recording the event for posterity.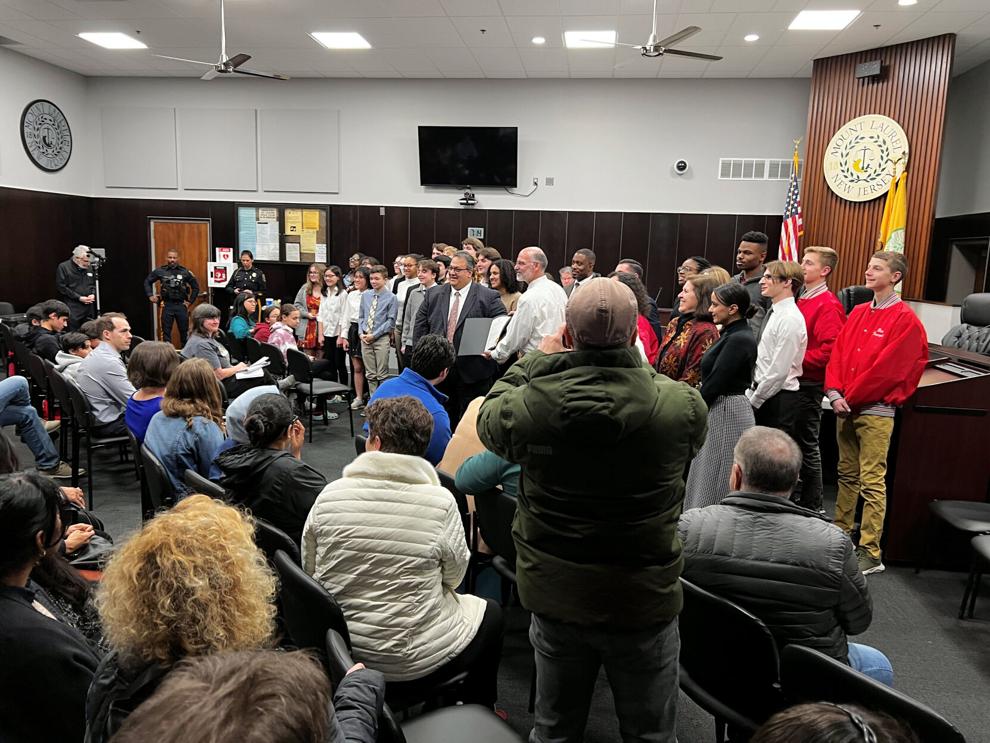 Who were the champions?
Lindsay Barbato, Paulina Baron, Kate Boyd, Daniel Brackman, Evan Buckley, Ben Buyske, William Buyske, Max Castner, Jean Chen, Keyanna Clervil, Casey Coleridge, Casey Cornwell, Dominic D'Ambra, Emily Flores, Reilley Foti, Elizabeth Gatton, Caiden Geary, Ryan Graham, Ella Hashimoto, Cecelia Ioli, Joie Jacobs, Jessica Joyce, Nathan Lagronio, Rachel Lawrence, Kate Mancini, Jahan Martin, Alex Notorfrancesco, Justin Notorfrancesco, Colin Riley, Ciara Singleton, Madison Snover, Christina Soule, Nathan Steinberg, Ryan Stiles, Hunter Vanderbush, Peyton Winster-Wood and Kristin You.
Their adult leaders also were recognized. They are: Band Director Steven Waldron, Assistant Band Director Matthew Weston, Band Front Advisor Ashley Sulon and Assistant Band Front Advisor Jack Franchi. And, of course, band parents.
It was the 12th state title in the last 14 years for the band. The band's national title in 2022 was its 11th, according to the proclamation.