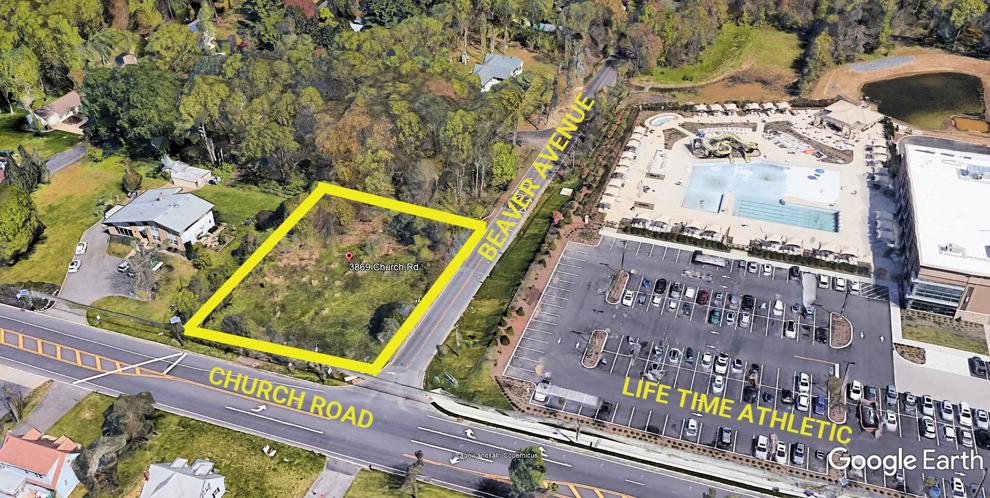 A Burlington County dentist who lives in Moorestown proposes to build a one-story office building on a vacant lot on Church Road in Mount Laurel next to the Life Time Athletic fitness club.
Dr. Asad Sadiq, who owns the land at 3869 Church Road, will go before the Township Zoning Board of Adjustment at its October 7 meeting.
Sadiq is seeking preliminary major site plan approval for the proposed 4,050-square-foot medical office building and 23 parking spaces on the site, which is zoned neighborhood/commercial.
Board planner Joseph M. Petrongolo of Remington & Vernick Engineers Inc. of Haddonfield, however, said in his board report that the office building would not conform with the neighborhood/commercial zone.

About two-thirds of the building would be used for chiropractic offices, and the remainder would be for a smaller professional office, according to Sadiq's planner, Brian S. Peterman of Peterman, Maxcy Associates LLC of Gibbsboro. The site's owner applied to the board in 2006 and 2007 to build a Subway restaurant, but no longer is pursuing that application, according to the latest application, filed in February.
Sadiq needs zoning variances for rear yard setback (20 feet when 30 feet is required), buffer (about 10 feet when 80 feet is required) and no short-term truck parking space when one is required, according to Petrongolo's letter to the board.