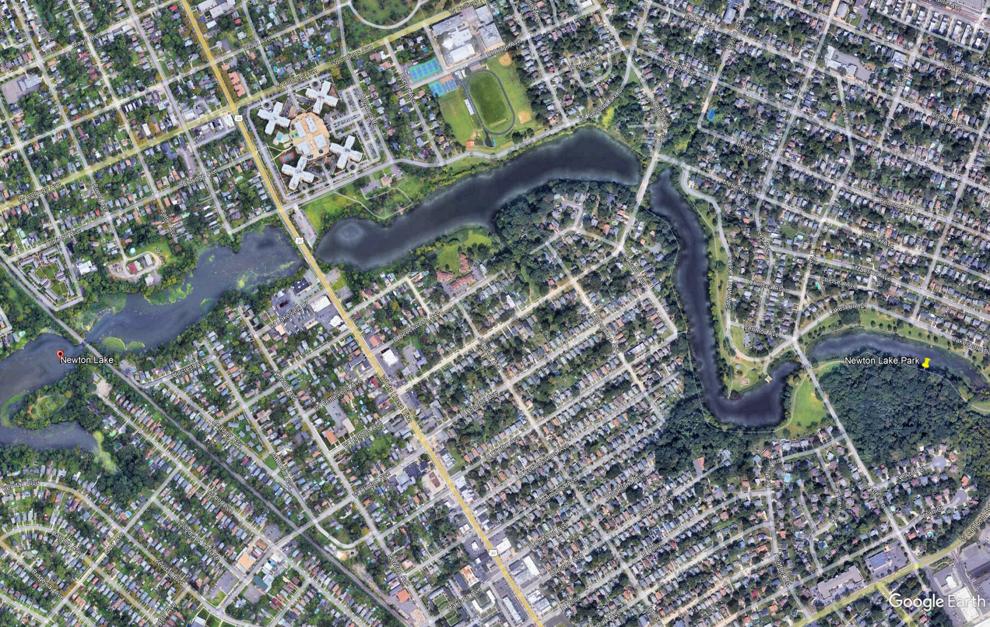 A $23-million dredging project at Newton Lake, Peter's Creek and two ponds is nearing completion, Camden County reported on Thursday.
The project, with a goal of improving the quality of the meandering waterways, began in August 2020 and has been overseen by the Camden County Board of Commissioners and the Camden County Municipal Utilities Authority.
"This has ensured that we are preserving and building-up the banks of the creeks and lakes, supporting and allowing riparian buffers to grow, and trying to end much of the non-source...pollution that has contributed to the sedimentation of the waterway and spatterdock (water lily) growth suffocating these bodies of water," Commissioner Jeff Nash, liaison to the county Parks Department, said in a statement. 
The county's announcement said the project is out of the water and now improvements are planned for bank stabilization, outfall pipes and stormwater collection "that will slow and limit any future sedimentation."