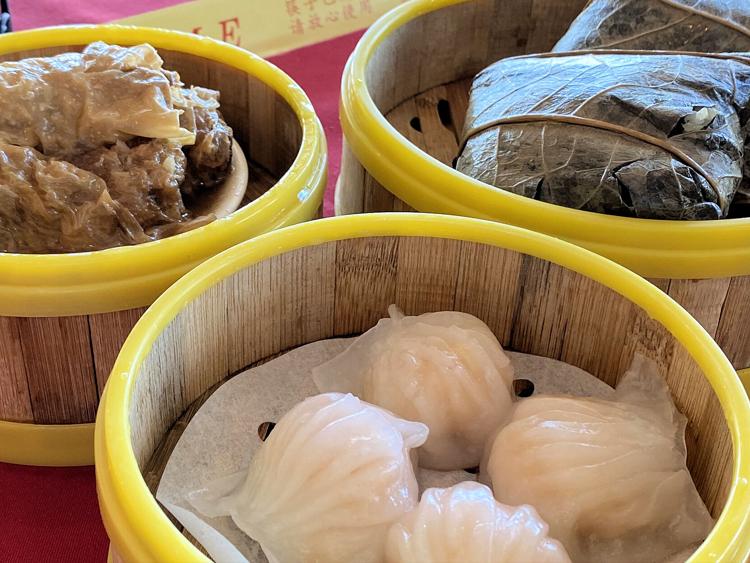 When we show up for dim sum, here is our ritual: First, we grab a helping of sticky rice, wrapped in a lotus leaf. We unfold the ends, unwrapping it to reveal the rice inside. Sprinkle a bit of soy sauce and chili oil, then plunge in the chop sticks.
To us, the rice – stuffed with chicken, shrimp and sausage – nearly always foretells the quality and taste of a restaurant's dim sum, a breakfast-brunch-lunch experience with small helpings of dumplings and other Chinese treats.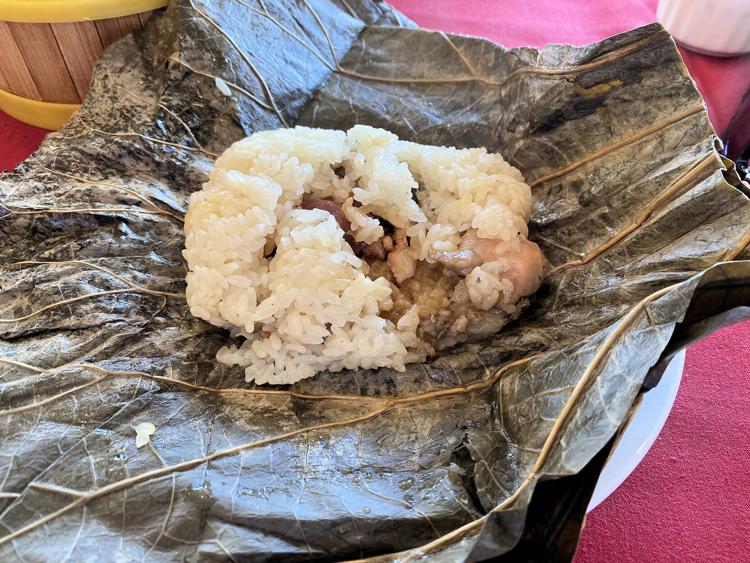 We've done that twice at the Brother Seafood Restaurant on Brace Road in Cherry Hill. Each time, the sticky rice was a standout and, yes, it predicted a tasty, quality dim sum meal.
If you've read Mystery Muncher, you know it's not about reviewing restaurant meals in the traditional way. We're not qualified. But we are restaurant consumers like you and enjoy sharing that point of view with 70and73 readers.
---
70and73.com is commemorating the opening of limited indoor dining in New Jersey with a revival of its Mystery Muncher series, which has been hiding behind a mask since March. If you have suggestions for Mystery Munching, email contactus@70and73.com. We dine incognito and always pay for our own meals.
---
Two of your 70and73 reporters experienced dim sum dining at Brother Seafood outside in August and then, last Saturday, inside the day after Gov. Phil Murphy said indoor dining was okay — with restrictions to block the spread of COVID-19. It was our first indoor dining experience since the pandemic began. Brother Seafood opened this summer.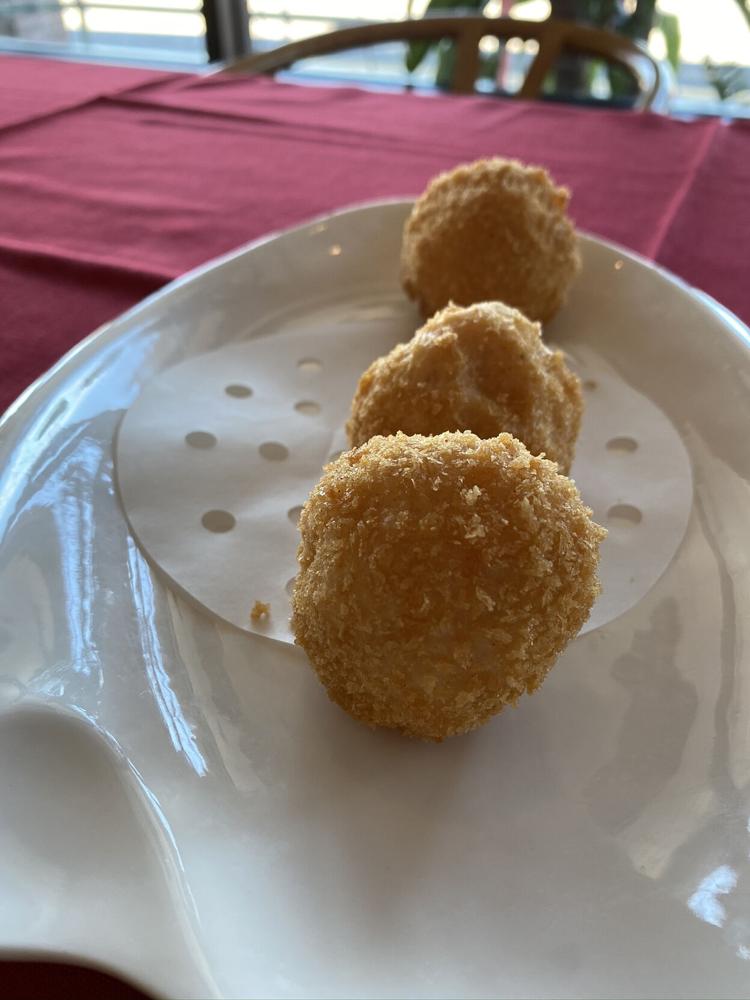 Dim sum is a collection of small Chinese dishes, often steamed, with four, five or six pieces typically shared with others at your table. If your Chinese meal preference is a plate of General Tso's Chicken and fried rice with an egg roll, then dim sum might not be for you.
Dim sum is about experimenting, even if it means sampling chicken feet in black bean sauce or beef tripe or fried quail. Well, you don't have to be that radical. There are plenty of other choices for the reluctant food explorer.
Our recent Saturday indoor dining consisted of: sticky rice wraps in lotus leaf (2 pieces for $6.95) shrimp dumplings (4 pieces for $4.95), Shanghai pork and crabmeat juicy buns (6 pieces for $7.95), bean curd rolls (3 pieces for $3.95), stuffed eggplant (4 pieces for $5.95), fried shrimp balls (3 for $6.95) and beef rice rolls (2 pieces for $4.95). With tax, the total was $44.41.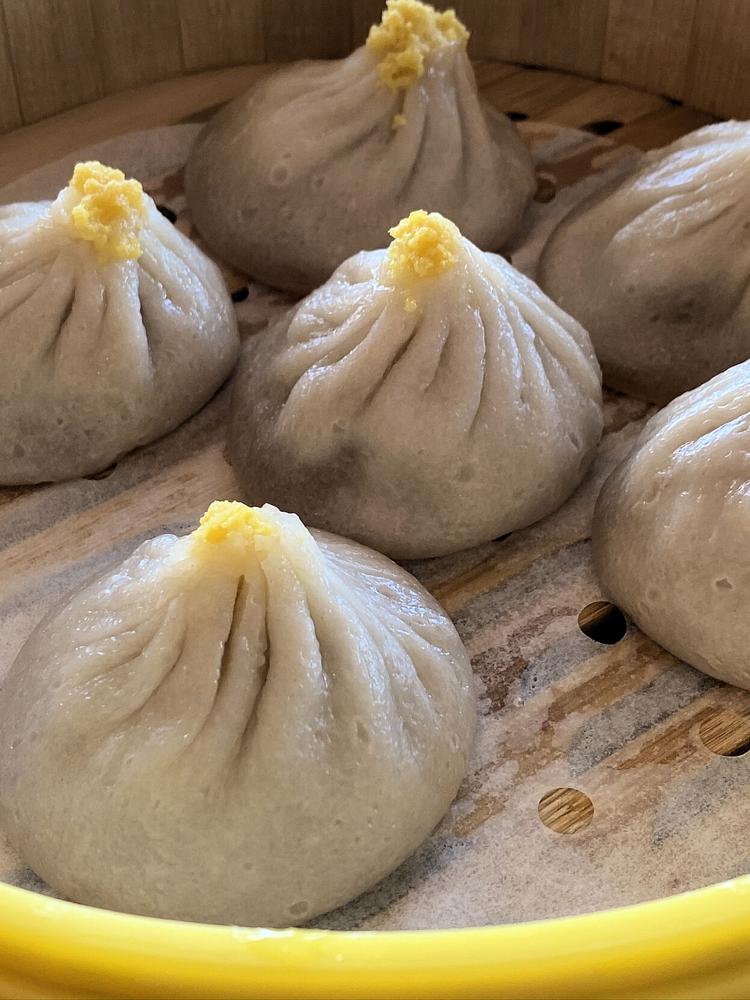 We enjoyed it all. But a shout-out for the bean curd rolls, which we always call tofu wraps. The taste of these is almost as good an indicator of the restaurant's quality as the sticky rice. And the Brother Seafood bean curd rolls were a treat.
Another standout was the Shanghai pork and crabmeat juicy bun, with emphasis on juicy. It's similar to other dumplings but filled with a soup-like hot liquid. A careless bite into the bun can result in a shirt sprayed with the juice (we admit, it happened on Saturday). But the blend of the taste of the liquid and the dumpling and meat was unique.
From our consumer view, we've been to many dim sum places in many communities. Our experience at Brother Seafood was up there with the best. We will make it a habit. Yes, a habit. When we lived in Rochester, New York, we went for dim sum at the same restaurant every Sunday morning. It got so we didn't even have to order – our favorite dishes automatically appeared on the table.
In the large dim sum houses in New York or Philadelphia, servers push a stainless steel cart that's stacked with many dim sum choices in bamboo or metal steaming bowls. The server stops the cart at your table so you can check out the offerings. Ordering goes like this, with your finger pointing: "One of those, one of those and two of those." Or, there will be times when the cart offers nothing appealing. We simply say "No thanks. See you on the next round."
At Brother Seafood Restaurant during our visits, the dim sum was ordered from a dim sum menu and there was no cart. Carts allow for impulsive experimenting. But the menu method lets you plan what you're getting and when you're getting it.
Dim sum is available from 10 a.m. to 3 p.m. daily. The restaurant is open for other dining until 9 p.m. Sunday through Thursday and until 10 p.m. on Friday and Saturday, according to the restaurant's website.
An occasional issue with dim sum at some restaurants is that the food comes lukewarm because it already has been put into the little dishes and in the cart. All of the food at Brother Seafood came hot, and in some cases we needed to let it cool a bit before digging in.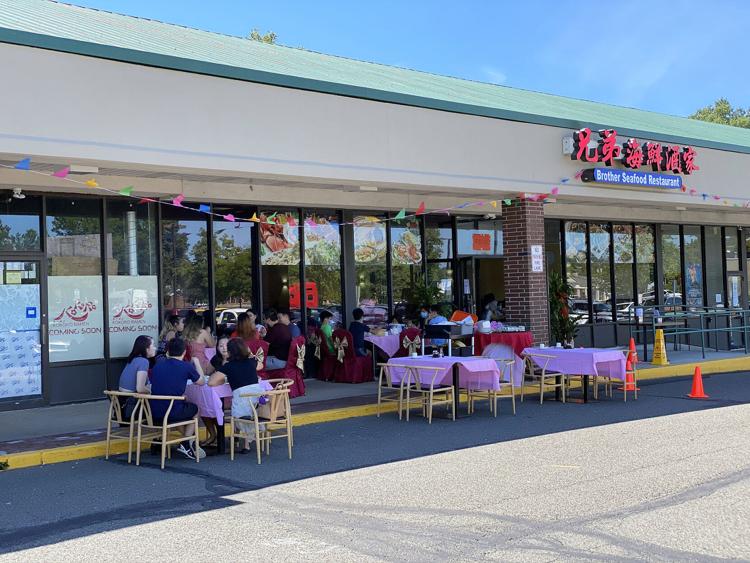 Another problem in other restaurants sometimes is getting the attention of a server when you want more dim sum, particularly during a frantic lunch hour when carts are pushed around. We remember dining at one dim sum place in Philadelphia's Chinatown where we wanted an air horn to get the attention of the servers. At Brother Seafood, we got just the right amount of service. 
---
The basics
Hours: Dim sum, 10 a.m. to 3 p.m. daily. Overall hours – Sunday through Thursday, 10 a.m. to 9 p.m.; Friday and Saturday, 10 a.m. to 10 p.m.
Address: 1475 Brace Road, Cherry Hill. This is the shopping plaza anchored by the Hung Vuong Supermarket near the intersection of Kresson Road.
Telephone: (856) 368-9027
Website menu: www.brotherseafoodcherryhill.com/menu
Facebook: www.facebook.com/NJBrotherseafood
Order takeout online: Yes