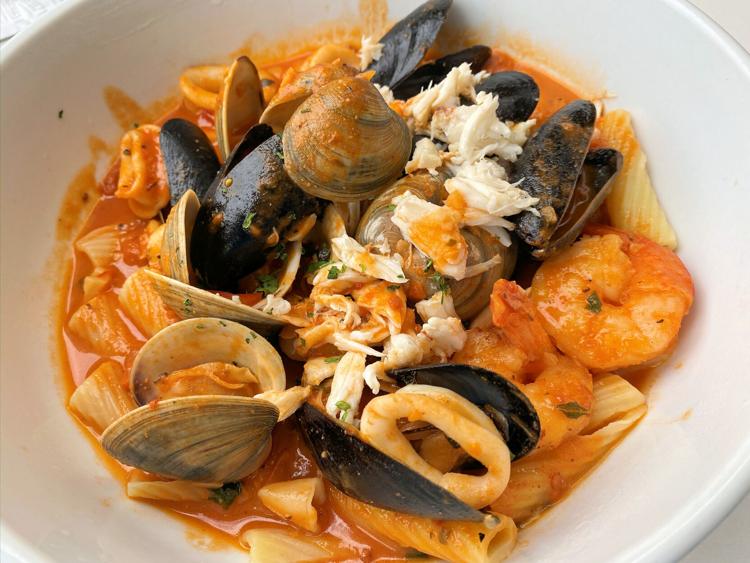 To the Mystery Muncher, consistency is up there with great flavor, good value and excellent service.
We've tried LaScala's Fire in the Promenade on Route 73 in Marlton three times. Two of those visits were indoor dining before the pandemic and the third was outdoor dining at noon on Sunday. 
LaScala's gets high grades for consistency. In fact, the flavor, value and service remained consistent through the three visits. This is one of those places that's on the short list, whether entertaining guests from out of town or simply looking for a meal you can count on. The restaurant has great variety and, as we found, they accommodate substitution.
---
If you have suggestions for Mystery Munching, email contactus@70and73.com. We dine incognito and always pay for our own meals. Restaurants that make it to the Mystery Muncher series are ones we would recommend to friends.
---
If you've read Mystery Muncher, you know it's not about reviewing restaurant meals in the traditional way. But we are restaurant consumers like you and enjoy sharing that point of view with 70and73 readers.
Three of us dined at LaScala's under the umbrellas out front and enjoyed the experience. At many restaurants, outdoor dining has to be set up in the parking lot. LaScala's front walk is wide enough to accommodate its tables, offering a sidewalk café experience. LaScala's now is offering indoor seating, following the state's 25% capacity rule, according to the restaurant website.
Although the menu is only two-sided, the choices were abundant. Look in the "Favorites" section and you'll find 22 different entrees. Add to that four strombolis, 14 wood-fired pizzas, four paninis, 10 salads and 21 "fire starters."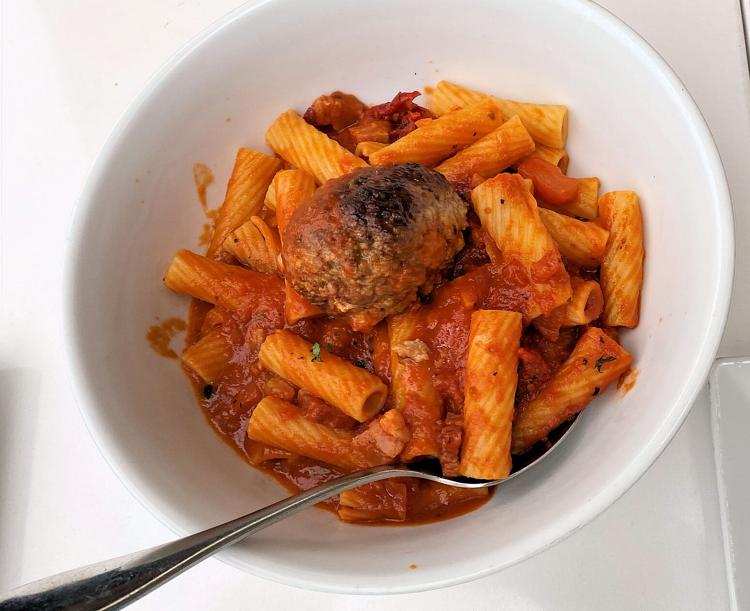 Our young Muncher isn't a food explorer so he ordered Rigatoni Vodka ($17), but with marinara sauce as a substitute (go figure) with a meatball ordered on the side ($3). We didn't notice — and the server didn't suggest — selecting Alicia's Sunday Dinner of rigatoni, meatballs, fresh ricotta and "our famous tomato sauce" for $17, which would have gotten us more than one meatball for $3 less. We'll know next time; we should have realized the 13-year-old needed some guidance. Most important: He enjoyed his meal.
One Muncher had over-eaten on a Saturday late-night outing, so she hunted for the right salad. She chose the Mediterranean ($16) but subbed out the Arugula. The seafood was ample, including calamari, jumbo lump crabmeat, shrimp and lemon olive oil. The seafood was nicely chilled and the salad was fresh and tasty.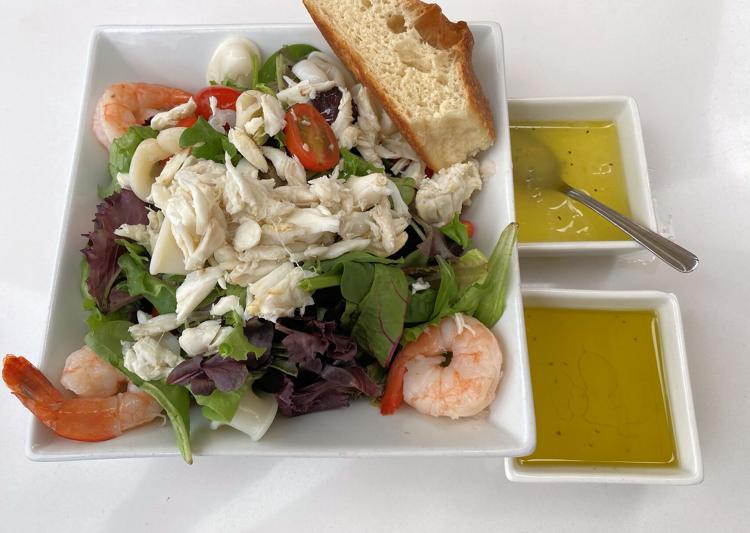 The third Muncher has made a study of Seafood Fra Diavolo ($24) whenever it shows up on the menu of a restaurant he visits. LaScala's was a "have again," the shorthand mental note your Munchers make out loud when a dish pleases. It had an ample helping of seafood: shrimp, calamari, mussels, clams, crabmeat and spicy tomato sauce. We always sub the rigatoni for linguini to avoid cleaning bills.
The dish is supposed to be spicy (the Fra Diavolo is "brother devil") but ours wasn't at the burn level we like. That's good news to those of you who can't tolerate overly spicy food, but enjoy a "zing." In the future, I'll ask them to make it a bit hotter. It was tasty nevertheless, with sauce left for dipping bread.
If your diet is vegetables only, you won't feel lost at LaScala's. They offer a vegetarian panini ($14) with grilled zucchini, grilled eggplant, roasted peppers, baby spinach and mushrooms. For pizza, you could order the Brussels Sprout ($15), which features roasted brussels sprouts, burrata, pancetta and sriracha balsamic. One veggie entrée that looked interesting: Spinach & Beans Over Rigatoni ($18) with cannellini beans, spinach, onions, red pepper flakes and pecorino olive oil.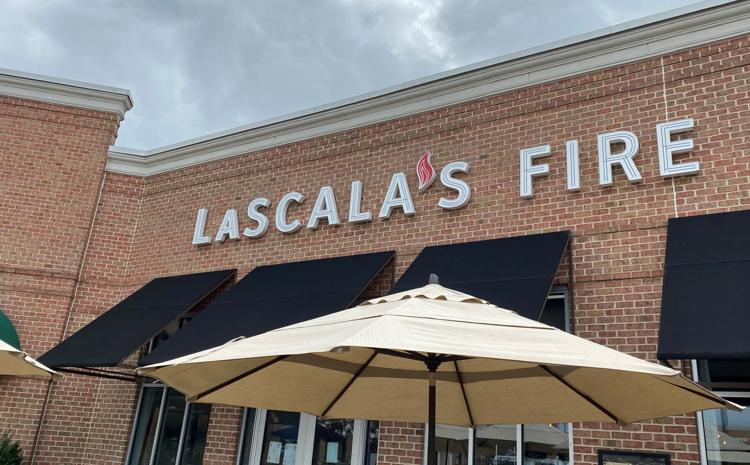 The basics
Hours: Sunday through Thursday, 11:30 a.m. to 9 p.m. Friday and Saturday, 11:30 a.m. to 10 p.m.
Address: 500 Route 73, Marlton (next to Panera Bread in the Promenade).
Telephone: (856) 452-5757
Website menu: lascalasfire.com
Facebook: facebook.com/lascalasfire/
Order takeout online: Yes