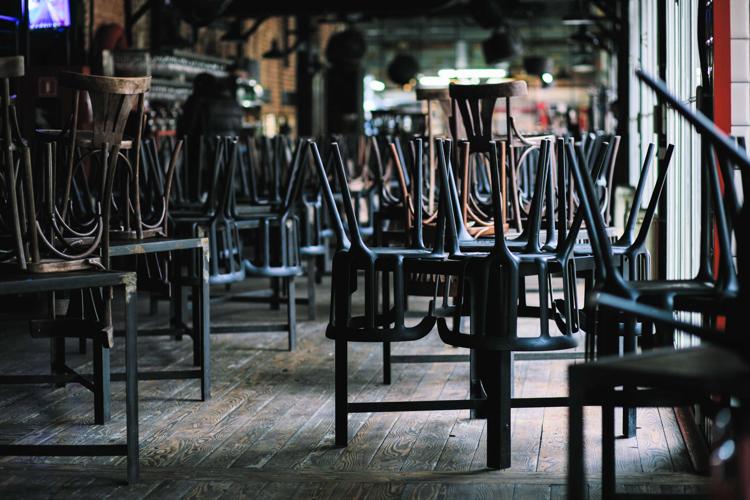 Gov. Phil Murphy — concerned about the spread of COVID-19 — Monday afternoon pulled the plug on restaurants resuming limited indoor dining. They were to reopen Thursday at 25% capacity, but now the date is to be determined.
"We must hit pause on the resumption of indoor dining," a sullen Murphy announced. "Given the current situation in numerous other states, as I mentioned, we do not believe that it is prudent to push forward which is in effect a sedentary indoor activity."
The restaurant industry is concerned with the news, said Marilou Halvorsen, president of the NJ Restaurant & Hospitality Association. "Many restaurants purchased food, supplies, and hired employees back. This is another financial hit they just can't take. We support enforcement of bad operators but don't punish a whole industry for a few," Halvorsen told 70and73.com in an email message shortly after Murphy's announcement.
Murphy said the decision also applies to banquet halls, but he said casinos will still reopen on Thursday.
The governor also expressed concern over outdoor graduation ceremonies, which are allowed beginning next week. He said in Westchester County, New York one student returned from a Florida vacation for high school graduation and infected four others. And that was a drive-through graduation, Murphy said.
"We cannot move forward unless there is complete compliance," he said in announcing the indoor dining pause.
Murphy mentioned videos of some bars and other eating places where there was limited use of masks and no social distancing. "The carelessness of one establishment can completely undo the good work of many others. We will not tolerate outlier bars and restaurants and, frankly, patrons who think the rules don't apply to them. They are the ones who ruin it for everyone else. Compliance is not a polite suggestion," the governor said.
When asked about whether he is concerned about the future viability of the restaurant and hospitality industry, Murphy said "absolutely."
"I have a bigger concern about people getting sick inside of establishments, reigniting a wave and then devastating both those establishments as well as our economy," he said.