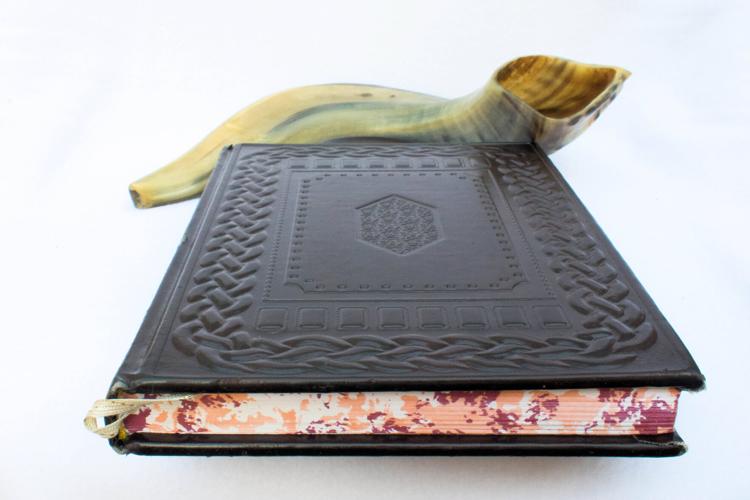 The pandemic and social distancing are forcing most — but not all — celebrations of the Jewish High Holy Days this year in the area to be held remotely, rather than in person.
Rosh Hashanah, or Jewish New Year, will be observed September 18 to 20 and commemorates the creation of the world. And Yom Kippur, the holiest of days in the Jewish calendar and also known as the Day of Atonement, is from September 27 to 28 this year.
Nine congregations from Camden and Burlington counties recently met and drafted a letter to their community members, announcing that they will not hold the usual large, in-person services this year and will instead provide virtual and outdoor opportunities for the congregants to take part in from the safety of their homes.
The congregations are: Congregation Adath Emanu-El in Mount Laurel, Congregation Beth El in Voorhees, Congregation Beth Tikvah in Marlton, Congregation M'kor Shalom in Cherry Hill, Nafshenu in Cherry Hill, Temple Beth Sholom in Cherry Hill, Temple Emanuel in Cherry Hill, Temple Har Zion in Mount Holly and Temple Sinai in Cinnaminson.
"We did not arrive at this decision lightly and are making this joint statement as a sign of unity within our part of the South Jersey Jewish community," the message stated, adding that one of the reinforcing principles in Judaism "implies an obligation on all Jews to ensure that other Jews have their basic needs for food, clothing, and above all good health taken care of in the interest of protecting Jewish life."
The statement, signed by the leaders of the congregations, continued: "We believe this decision not only protects Jewish lives, it enables us to move forward toward the High Holidays together. There is no way to predict now what will be permitted or advisable in September. However, it is reasonable to assume that large, indoor gatherings with singing may be among the last things to return to some semblance of normalcy. We will continue to monitor local conditions as we plan, with the understanding that the situation may or may not continue to improve and become less restrictive."
Rabbi Jennifer Frenkel of Congregation M'kor Shalom said that all of their main services — some pre-recorded, some live — will be streamed over the internet through a service such as Zoom.
"This is a year where we are all feeling the need for community more than ever before," Frenkel said. "And while we can't replicate the feeling of greeting one another as we enter the sanctuary on the High Holy Days, we are working hard to create a High Holy Day experience that incorporates many of the aspects of the holidays that have become who we are as Congregation M'kor Shalom. We're finding new ways, online and safely socially-distanced, to bring our community together."
Rabbi Nathan Weiner of Congregation Beth Tikvah said he is proud that the local Jewish community is coming together with a plan to promote a safe and meaningful holiday experience for congregants. "I really feel like we've been gifted an opportunity, in spite of the tragedy of the pandemic, to rethink how we're able to make this sacred time more meaningful."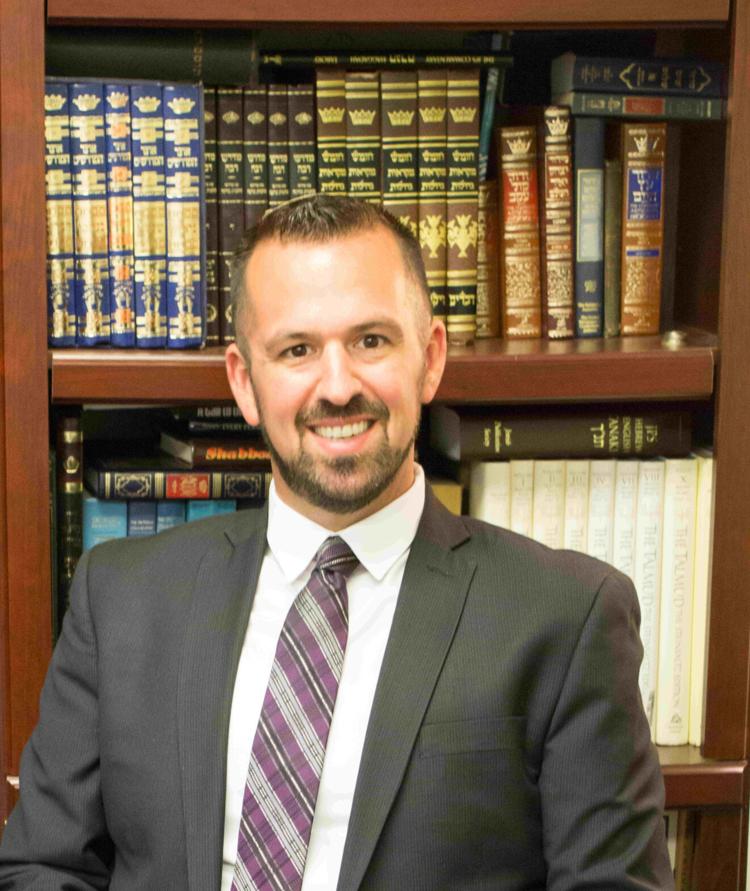 Beth Tikvah congregants will receive gift bags containing items such as prayer books, memorial books, apples and honey, adult coloring pages and a bingo game.
"We're trying to balance the fun with the meaningful this year," Weiner said. "We're also providing a list of things for people to do in their homes to prepare for the Holy Days, such as mindfully creating a space in their homes that will allow them to pray," Weiner added. "We want people to be present and mindful at such a solemn time."
Rabbi Benjamin David of Adath Emanu-El said: "Judaism has always been about meeting the moment and our synagogue is about meeting the moment that we're living in right now. I feel really good about our flexibility, our creativity, our ingenuity and our ongoing commitment to social justice, even amid a time that's keeping so many of us at home."
David suggests that people call the office or visit Adath Emanu-El's website to learn about the High Holy Day virtual services, and he hopes that people beyond his congregants decide to participate. "If ever there was a time for commitment, for community and for thinking beyond ourselves, this is the time. We would love to welcome the broader community into our experience here."
One South Jersey congregation does plan to hold an in-person celebration. Cantor Scott Borsky of Cherry Hill is the leader of what is known as the Synagogue Without Walls. He feels strongly that gathering in person is an essential aspect of the Rosh Hashanah.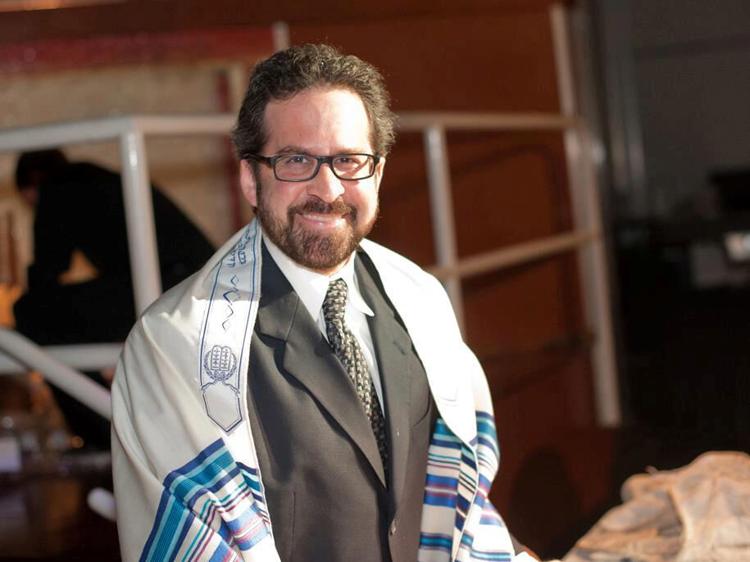 "The mainstream synagogues made a joint decision to hold virtual services this year and, while I respect their decision, I simply don't agree," Borsky said. "I made a promise to my community to have some of the High Holy Day services in person. I promised not to opt out of the opportunity to provide the joyous experience that people are craving — safely and in person. If there is any holiday that truly should be celebrated in person, it's definitely Rosh Hashanah, the Jewish New Year. We decided we're going to pray through this period of COVID."
Borsky said that in recent years, he held services at the Mansion in Voorhees but this year, the venue wasn't conducive to a large gathering indoors due to the coronavirus restrictions. He was approached by someone who suggested Liberty Lake Day Camp in Bordentown.
"We were mashed up together by a parent of one of the campers," Borsky said, adding that he fell in love with the place on a recent visit. "It was a match made in heaven — they have an amphitheater, a stage, a lake in the background; it's beautiful. I decided then and there — this is where we're doing Rosh Hashanah services."
"There's a great amount of relaxation that comes with an outdoor setting," he added. "People can sit and socially distance on the benches. Or they can bring a blanket. It is a perfectly safe and healthy environment for people to come together for the blessing of Rosh Hashanah."
Borsky will hold Rosh Hashanah services at Liberty Lake Day Camp on Saturday, September 19 from 10:30 am to about 12:30 pm. "All ages and all denominations are invited," he said. Those attending will have their temperatures taken with a forehead thermometer upon arrival.
"Social distancing will be required," Borsky said, adding that such rules won't apply to families and friends who have already been spending time together in recent months. "Wearing masks will be required if you're close to folks that you have not been with during this season. However, if you're with family and/or friends and separated from others, then masks will not absolutely be required."
To register for the event at Liberty Lake, call Borsky at (267) 971-8799 or email him at cantorsborsky@gmail.com.