Just as your home needs attention, those iconic municipal water tanks — among South Jersey's tallest structures — periodically need a good cleaning and paint job.
And both of Moorestown's tanks, with a combined capacity of 2.5 million gallons of drinking water for more than 7,000 households, need serious facelifts.
Township Council this week approved ordinances on first reading that allocate $375,000 ($356,250 in bonds) for the North Church Street tank and $170,000 ($161,500 in bonds) for the Westfield Road tank. A public hearing on the bond ordinances and a final vote are scheduled for the October 25 Council meeting.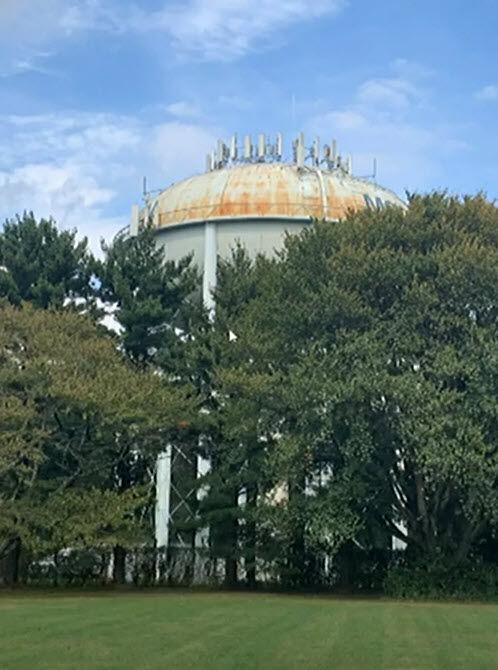 Township Manager Kevin Aberant told Council members that the Westfield Road tank is "pretty rusty" at the top and has not been painted in more than 30 years.
If the funds are allocated, the 1-million-gallon capacity tank will be drained and painted both on the outside and inside, he said. "It's a very complicated process to paint a water tank," Aberant added.
Both tanks will need a special vent installed at the top to prevent a vacuum from being created as the tank empties during use. If a vacuum exists, the tank can crush itself, Aberant said.
Aberant pointed out the North Church Street tank, the larger of the two with a 1.5-million-gallon capacity, is rather dirty and will get a power washing. It was painted about 15 years ago.