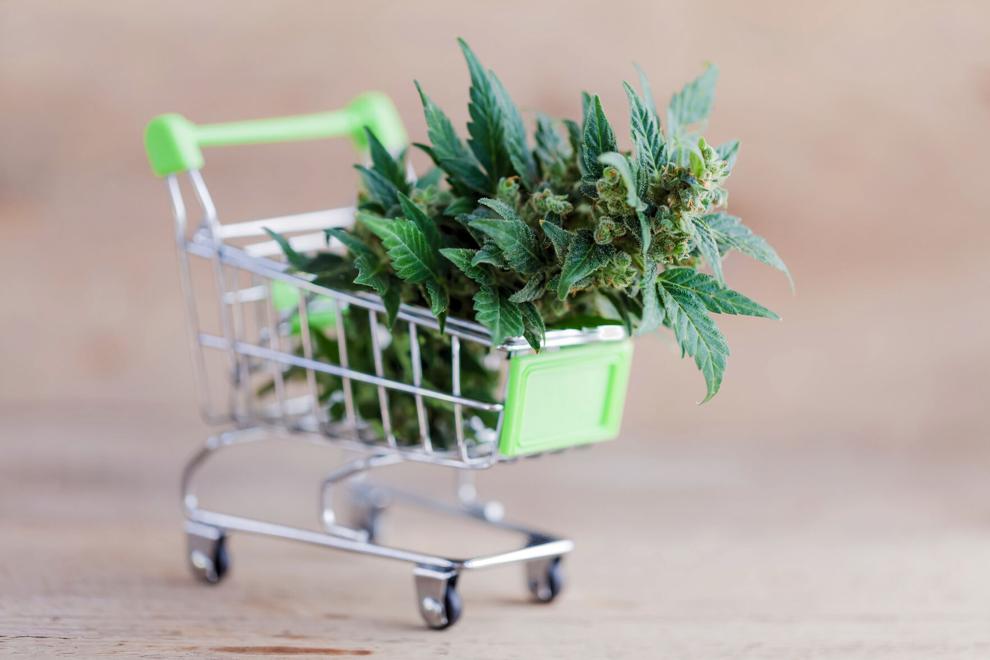 ---
Review the town-by-town list below.
---
Lumberton is the latest municipality to join the handful of towns, cities and boroughs in South Jersey that will permit the sale of recreational marijuana within its borders.
The Township Committee last Thursday adopted an ordinance permitting cannabis businesses along with another ordinance imposing a tax on the sale of the marijuana at the different levels of production and distribution. The cultivation, manufacturing, wholesaling, distribution, retailing and delivery of cannabis will be permitted only in Lumberton's industrial zones, according to the ordinance.
A 70and73.com analysis of South Jersey municipalities shows only about 1 in 5 have so far allowed cannabis sales in their communities, although not every municipality has decided yet. The analysis found 78 South Jersey municipalities have made decisions or have made a preliminary finding. Only 14 plan to permit sales.
South Jersey stretches from Burlington County south to Salem County.
Lumberton joins Mount Laurel, Bass River, Beverly, Delran, Eastampton and Shamong in permitting sales in Burlington County. Medford and Medford Lakes have prohibited sales and Evesham and Moorestown have yet to decide. In Camden County, Cherry Hill and Voorhees have not made a decision.
Mount Laurel's approval, by the Township Council, was made on June 14.
Municipalities across New Jersey are wrestling with whether or not to permit marijuana sales within their borders. They have until August 21, when the state Cannabis Regulatory Commission will disclose the regulations. A municipality that does not vote by the deadline automatically opens its commercial and industrial districts to marijuana businesses with no local restrictions.
Marijuana users must be 21 years or older in New Jersey. 
One township, Logan in Gloucester County, introduced an ordinance on June 15 permitting the manufacture, preparation and packaging of cannabis products but not the sale, distribution or cultivation within town limits. The final vote by the Logan Township Council is scheduled for July 20.
---
RECREATIONAL MARIJUANA SALES IN SOUTH JERSEY
| MUNICIPALITY | COUNTY | DECISION |
| --- | --- | --- |
| Absecon | Atlantic | ALLOW |
| Atlantic City | Atlantic | ALLOW |
| Brigantine | Atlantic | PROHIBIT |
| Buena Vista | Atlantic | PROHIBIT |
| Egg Harbor Township | Atlantic | ALLOW |
| Estell Manor | Atlantic | PROHIBIT |
| Longport | Atlantic | PROHIBIT |
| Margate | Atlantic | PROHIBIT |
| Mullica Township | Atlantic | PROHIBIT |
| Northfield | Atlantic | ALLOW (5) |
| Port Republic | Atlantic | PROHIBIT |
| Somers Point | Atlantic | PROHIBIT |
| Ventnor | Atlantic | PROHIBIT |
| Weymouth | Atlantic | PROHIBIT |
| Bass River | Burlington | ALLOW |
| Beverly | Burlington | ALLOW |
| Bordentown | Burlington | PROHIBIT |
| Burlington City | Burlington | ALLOW |
| Burlington Township | Burlington | PROHIBIT |
| Chesterfield | Burlington | PROHIBIT |
| Cinnaminson | Burlington | ALLOW (1) |
| Delanco | Burlington | PROHIBIT |
| Delran | Burlington | ALLOW |
| Eastampton | Burlington | ALLOW |
| Evesham | Burlington | ALLOW |
| Fieldsboro | Burlington | PROHIBIT |
| Florence | Burlington | PROHIBIT |
| Lumberton | Burlington | ALLOW |
| Mansfield | Burlington | PROHIBIT |
| Maple Shade | Burlington | PROHIBIT |
| Medford | Burlington | PROHIBIT |
| Medford Lakes | Burlington | PROHIBIT |
| Mount Holly | Burlington | ALLOW |
| Mount Laurel | Burlington | ALLOW |
| New Hanover | Burlington | PROHIBIT |
| North Hanover | Burlington | PROHIBIT |
| Palmyra | Burlington | PROHIBIT |
| Pemberton Borough | Burlington | PROHIBIT |
| Pemberton Township | Burlington | ALLOW |
| Riverton | Burlington | PROHIBIT |
| Shamong | Burlington | ALLOW |
| Southampton | Burlington | PROHIBIT |
| Springfield | Burlington | PROHIBIT |
| Tabernacle | Burlington | PROHIBIT |
| Westampton | Burlington | PROHIBIT |
| Wrightstown | Burlington | PROHIBIT |
| Audubon | Camden | PROHIBIT |
| Audubon Park | Camden | PROHIBIT |
| Barrington | Camden | ALLOW |
| Bellmawr | Camden | PROHIBIT |
| Berlin Borough | Camden | PROHIBIT |
| Berlin Township | Camden | PROHIBIT |
| Camden | Camden | PROHIBIT |
| Cherry HIll | Camden | PROHIBIT |
| Chesilhurst | Camden | PROHIBIT |
| Clementon | Camden | PROHIBIT |
| Haddon Heights | Camden | PROHIBIT |
| Haddon Township | Camden | PROHIBIT |
| Haddonfield | Camden | PROHIBIT |
| Hi-Nella | Camden | PROHIBIT |
| Lawnside | Camden | PROHIBIT |
| Lindenwold | Camden | PROHIBIT |
| Magnolia | Camden | PROHIBIT |
| Merchantville | Camden | ALLOW |
| Mount Ephraim | Camden | PROHIBIT |
| Oaklyn | Camden | ALLOW |
| Pine Hill | Camden | PROHIBIT |
| Runnemede | Camden | PROHIBIT |
| Stratford | Camden | PROHIBIT |
| Voorhees | Camden | ALLOW |
| Avalon | Cape May | PROHIBIT |
| Cape May City | Cape May | PROHIBIT |
| Dennis | Cape May | PROHIBIT |
| Lower Township | Cape May | ALLOW |
| Middle Township | Cape May | PROHIBIT |
| North Wildwood | Cape May | PROHIBIT |
| Ocean City | Cape May | PROHIBIT |
| Sea Isle | Cape May | PROHIBIT |
| Stone Harbor | Cape May | PROHIBIT |
| Upper Cape May | Cape May | PROHIBIT |
| Upper Township | Cape May | PROHIBIT |
| West Wildwood | Cape May | PROHIBIT |
| Wildwood | Cape May | PROHIBIT |
| Wildwood Crest | Cape May | PROHIBIT |
| Woodbine | Cape May | ALLOW |
| Deerfield | Cumberland | PROHIBIT |
| Greenwich | Cumberland | PROHIBIT |
| Maurice River Township | Cumberland | PROHIBIT |
| Upper Deerfield | Cumberland | PROHIBIT |
| Vineland | Cumberland | ALLOW |
| Deptford | Gloucester | PROHIBIT |
| East Greenwich | Gloucester | ALLOW (4) |
| Logan | Gloucester | ALLOW (2) |
| Mantua | Gloucester | PROHIBIT (7) |
| Monroe | Gloucester | ALLOW |
| South Harrison | Gloucester | PROHIBIT |
| Swedesboro | Gloucester | PROHIBIT |
| Washington Township | Gloucester | PROHIBIT |
| Wenonah | Gloucester | PROHIBIT |
| West Deptford | Gloucester | ALLOW |
| Westville | Gloucester | PROHIBIT |
| Woodbury Heights | Gloucester | PROHIBIT |
| Alloway | Salem | PROHIBIT |
| Carneys Point | Salem | ALLOW |
| Elsinboro Township | Salem | PROHIBIT |
| Lower Alloways Creek | Salem | ALLOW (3) |
| Mannington | Salem | PROHIBIT |
| Oldmans | Salem | PROHIBIT |
| Pilesgrove | Salem | PROHIBIT |
| Quinton | Salem | PROHIBIT |
| Salem | Salem | PROHIBIT |
| Upper Pittsgrove | Salem | PROHIBIT |
| | | |