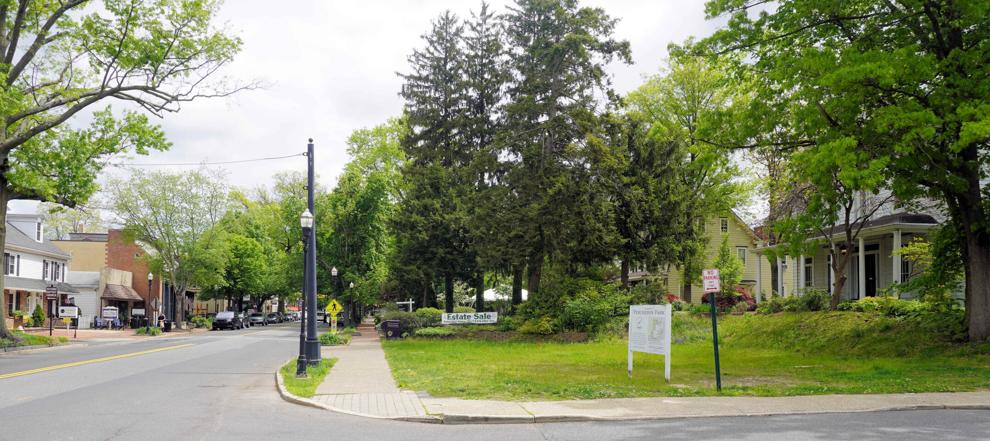 A small park in downtown Moorestown honoring the Percheron Horse — planned for 10 years — cleared a hurdle on Monday night when the Township Council appropriated $285,000 to get the project done.
The appropriation will be financed by $270,750 in bonds or notes, according to the Council ordinance. The lot was purchased by the town in 2008 and, in 2011, the township was approached to turn the lot into a pocket park.
Part of the total cost of the 60-by-75-foot park will come from private donations raised by the Friends of Percheron Park, which also is covering the expense of a bronze Percheron Horse statue.
The park at Main and High streets will commemorate Moorestown's agricultural heritage and marks the historic first shipment of Percheron horses from France to the United States in 1839 by Moorestown native and gentleman farmer Edward Harris II, according to the Friends of Percheron Park website.
Deputy Mayor Sue Mammarella told the Council at Monday night's meeting that she is scheduled to meet next week with the Township Appearance Commission, which advises on all architectural and aesthetic aspects of the township.
"I have no doubt that they will be thrilled that Percheron Park is going forward on Main Street since that is less than ideal in appearance right now," Mammarella said. Besides a sign explaining the future of the site, the corner property that's the former site of Ward's service station is empty except for grass and weeds and large patches of dirt.
The site required remediation for soil contamination, which was financed by the previous owner, but the process was delayed.
"Over the years, private funds have been raised for this purpose, but due to the extended delay in remediation process, costs have significantly increased," according to a memo from Township Manager Thomas J. Merchel. "The Friends of Percheron Park made numerous presentations to Council and more recently received support by Council to use public funds together with donations to complete the construction of the park."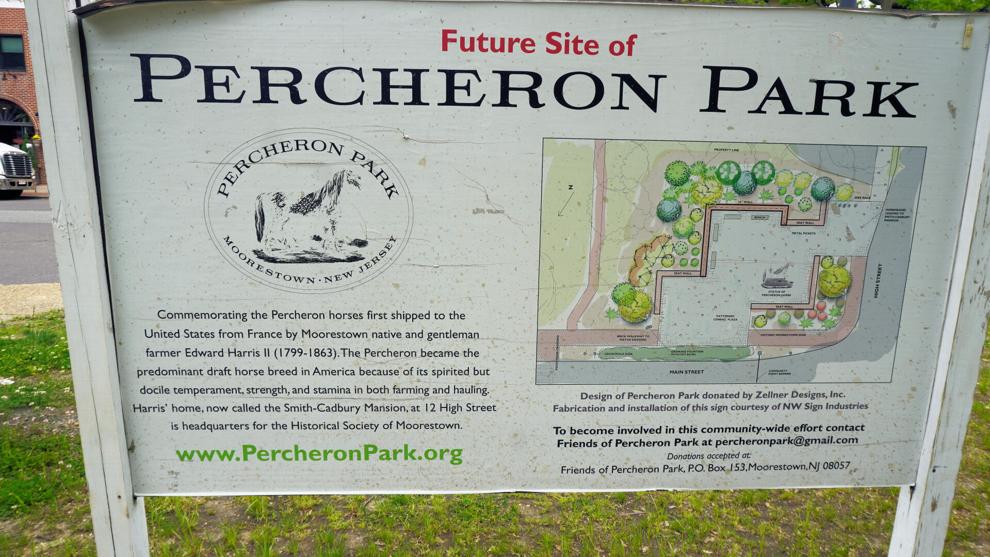 Harris lived in a farmhouse a few homes from the park site at 12 High Street in what is today the Smith-Cadbury Mansion, the headquarters of the Historical Society of Moorestown.
"The Percheron horse had a tremendous impact on the agricultural world," according to the Friends of Percheron Park website. "Horses were the main source of motive power for farm and road use, and the English-type horses being used here then were unsuited in size, strength, stamina, and temperament for the heavy-duty work required."
» MORE: Site plan for Percheron Park.