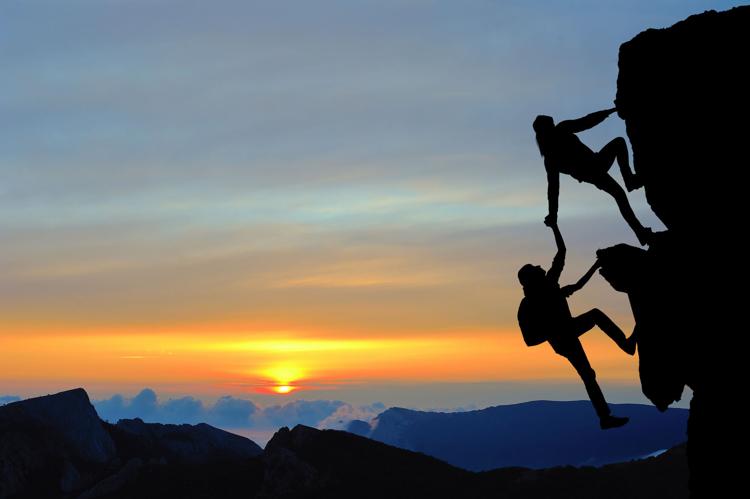 Continue to lift each other up in your careers by being mentored, or serving as a mentor. When you spot an issue, tell her privately and without fanfare. Set boundaries between work time and personal time, especially when working remotely during the pandemic.
"You can't listen to the naysayers and your own self-doubts," advises Lt. Janell Simpson of the Camden County Police Department. "Listen to that voice telling you to keep going — let that be the biggest and loudest voice in your head. Trust your knowledge. Trust your gut and be confident in your decisions."
Adds South Jersey entrepreneur Nicole Simonin: "We tend to battle our inner voice, saying it's never good enough."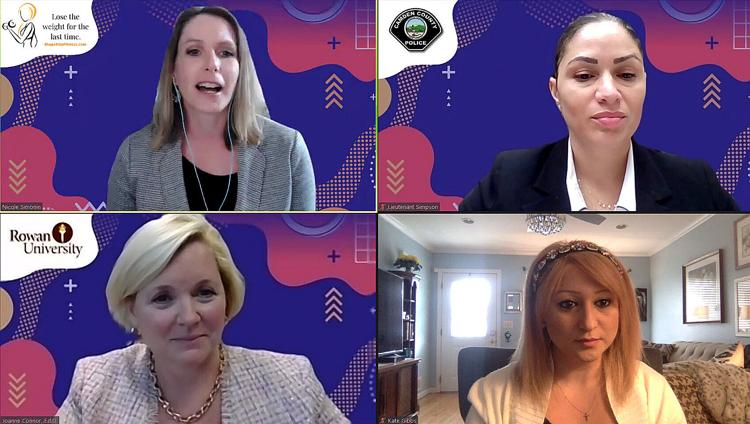 Simpson, Simonin and other women business and government leaders in South Jersey offered the advice at the Women's Conference of the Chamber of Commerce Southern New Jersey — the first virtual conference, but the 10th annual one by the chamber. It was presented by Fulton Bank. The three-hour session Tuesday was the first of two, with the second part scheduled for October 27.
Many of the women leaders acknowledged progress in even the most male-dominated fields in the last several years, but said there's still much to gain — urging women to help each other and to be more self-aware and confident.
"Trying to ignore that men and women are different, I don't think it's helpful for women or for men," said Kate Gibbs, deputy director of Engineers Local-Employer Cooperative 825, the operating engineers union. Gibbs is a former Burlington County freeholder.
The first session of the seminar was on ways to define professional success. The panelists agreed success isn't always measured by salaries and titles, but rather by satisfaction and making a difference in the world.
"I am all about going after your dreams," said Simonin, a former professional ballet dancer who is an entrepreneur and founder of Shape It Up Fitness, a business devoted to helping women lose weight permanently.
The afternoon panelists discussed women supporting women and how, with that support, comes success.
JoBeth Mauriello, executive vice president and regional consumer executive of Fulton Bank, said she has spent 35 years in the male-dominated financial services industry and early in her career had many women role models. "I really wanted to be just like them," she said.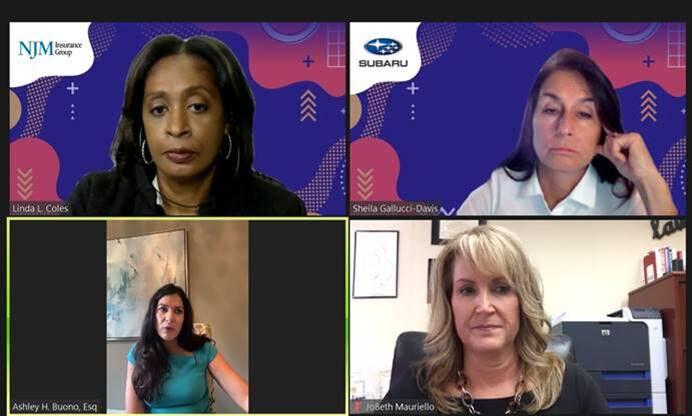 About 25 years ago, she worked for a woman at the executive level and learned by just being in the room with her and observing how she chose her words and how she engaged. "I still use many of the core values" the executive passed along, Mauriello said.
"When you have a seat at the table as a woman in our industry you are there for a reason. Be prepared and don't ever waste that opportunity to be heard," she advised.
Ashley H. Buono, a construction industry lawyer with the Parker McCay law firm, said women in business have moved beyond "closet feminism." For example, women in careers used to feel bad about leaving at 5 to get a child off the bus. But no more. "It's normal," she said. Women are finding they can be successful in a career and also enjoy success as a happy mother, wife and daughter.
Sheila Gallucci-Davis, vice president/general counsel for philanthropy and corporate responsibility at Subaru of America Inc. said coping with COVID-19 and working remotely has changed the mindset.
"I try to set reasonable deadlines so that my teams can fit the work into their day as they need to," she said of working remotely. If, for example, a team member wants to meet in the evening because she has "teaching duty" early in the day, accommodate them, Gallucci-Davis said. "It's not going to be forever."
Women need to "continue to lift each other up," said Mauriello. Advocate for other women, whether they're in the room or not, she said. 
Mauriello cited an oft-quoted saying that could be applied to many women-helping-women situations: "Be the woman who fixes another woman's crown without telling the world that it's crooked."
---
View Tuesday's Women's Conference on YouTube. Click here.
---
---