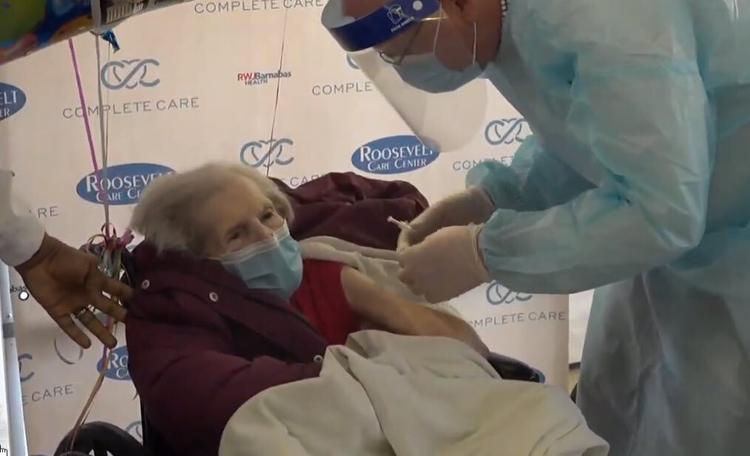 A flock of state officials and the news media gathered Monday morning under a tent at the Roosevelt Care Center in Old Bridge to mark the first vaccinations of nursing-home residents and staff — a group among the hardest hit by COVID-19 infections and deaths.
Monday was the first day the COVID-19 vaccine has been available to residents of long-term-care facilities in New Jersey, where 29,178 resident coronavirus cases resulted in 7,212 deaths since the pandemic began in March, according to state statistics. The state also reported 18,383 cases among staff members and 125 deaths.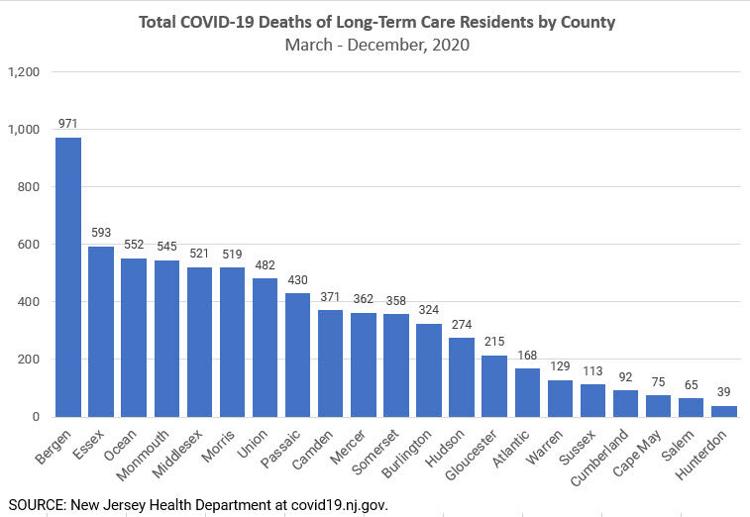 In South Jersey — the seven counties from Burlington south — a total of 1,310 long-term-care residents have died from COVID-19. Old Bridge is in Middlesex County, which has the fifth-highest number of long-term-care COVID-19 deaths since March.
New Jersey has 291 long-term care facilities scheduled and more than 83,000 residents and staff slated to receive vaccinations through early February, and more sites are being scheduled, according to the state announcement.
Mildred Clements, 103, a Roosevelt Care Center resident, was the first long-term-care patient to get the vaccine in New Jersey on Monday. Esther Moodey, a staff nurse at the center, was the first staff member inoculated. 
Vaccinations are being administered under the Federal Pharmacy Partnership for Long-Term Care Program, a partnership that includes the Centers for Disease Control (CDC), CVS, and Walgreens.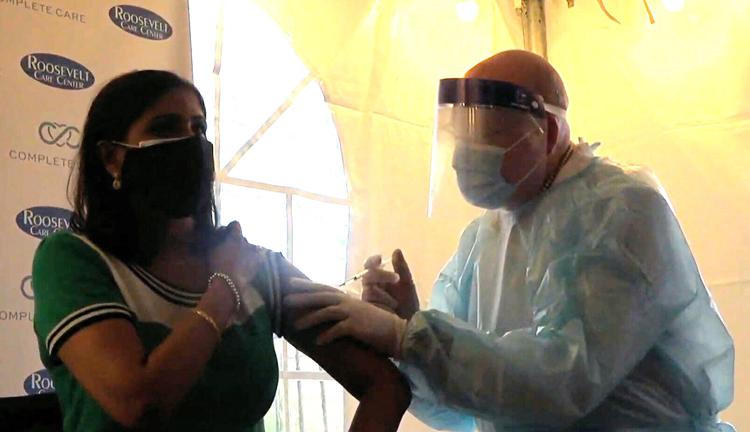 The state's "vaccination plan prioritizes individuals living in high-risk, congregate settings, such as nursing homes, Veterans Homes, and assisted living residences. We are incredibly grateful to CVS and Walgreens for their work with the Federal Pharmacy Partnership program to ensure that we have the resources to vaccinate and protect our most vulnerable populations," Gov. Phil Murphy said in a statement.
The priorities for vaccination, according to the CDC and New Jersey Health Department are:
1A. The first group to get the vaccine includes healthcare personnel who face a risk of being exposed to COVID-19. They are the workers who may have contact with infected patients or infectious material. This phase also includes residents of long-term-care facilities.
1B. The next group includes frontline essential workers. This includes teachers, daycare workers, firefighters, police officers, food and agricultural workers, manufacturing workers, grocery store workers. Also included in 1B are people who are 75 years old or older.
1C. This group includes people who are 65 to 74, people who are 16 to 64 with underlying medical conditions and other essential workers, such as those in housing construction and finance, communications, media and law.
The broader population of adults will get the vaccine after these three groups.