Hours before Cherry Hill public schools were to welcome students back to classrooms for the first time since March, the district Monday afternoon announced that an explosion of COVID-19 cases was forcing a postponement.
"At 2:50 p.m. today...I received a phone call from the Camden County Department of Health, informing me that there are approximately three dozen new positive COVID-19 cases in Cherry Hill among children aged 7 to 18, representing multiple schools in our district," Superintendent Joseph N. Meloche said in a Monday afternoon letter to parents.
The hybrid learning model, scheduled to launch on Tuesday, now will be delayed until Monday, November 30 and only virtual instruction will continue, Meloche said.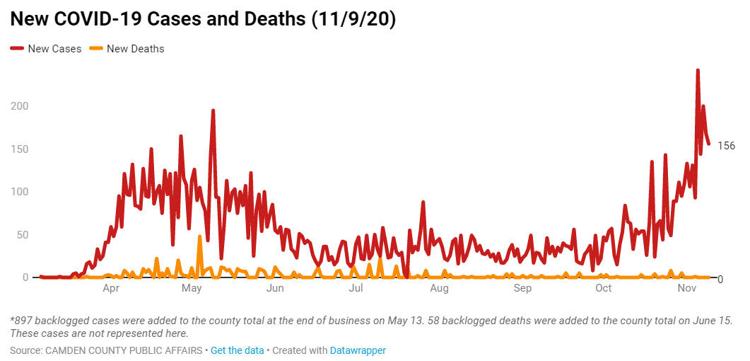 "I share in the disappointment many of you feel at this news," he said in the letter. "As a district, our schools and staff are prepared and ready to welcome students back."
Opinions of Cherry Hill parents on Facebook sites varied, with some expressing deep anger at the last-minute decision.
"We are literally a disgrace and the laughing stock...my kids are absolutely hysterical after one attended kinder orientation last week at her new school and both have been talking it up with classes since last week. My kids don't believe a word I say anymore.....that's about as constructive as I can stay right now with my emotions," one wrote.
Another posted: "This is an absolute failure in leadership. There's no other way to put this. You can spin this how you want. No parent, teacher or student should be dealing with this so late in the game. March was understandable, it's November. We knew for months this was possible. Why in the world would you have a November start date when every scientist worth their salt said this is when cases would spike."
---
View Superintendent Meloche's video announcing the postponement.
---