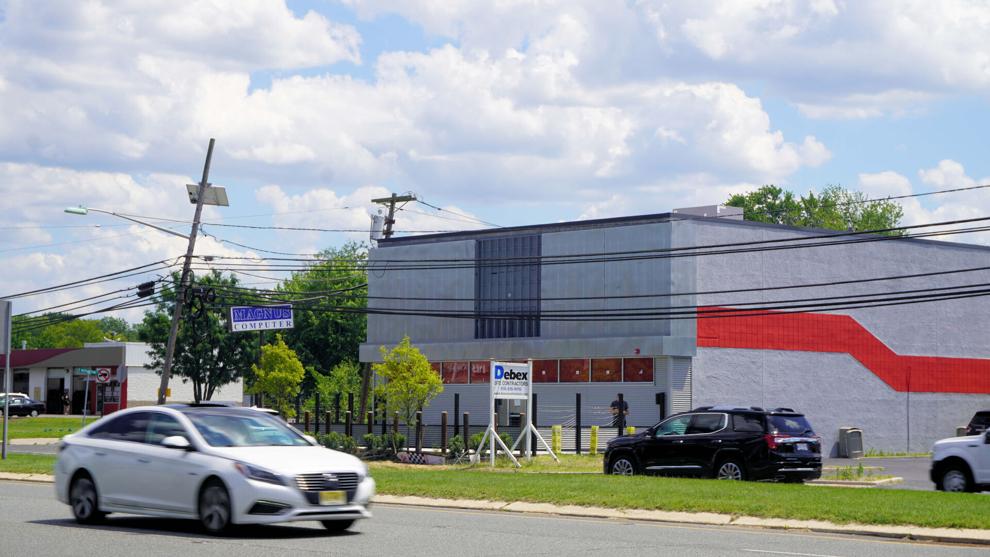 When proposals for LED-illuminated, changeable-message signs come up in Cherry Hill, board members and Township officials historically have subjected them to deep scrutiny.
A Township ordinance prohibits the changeable signs unless they are at movie theaters, religious institutions, public schools or gasoline stations. Other businesses wanting an illuminated, changeable sign need to get zoning or planning board permission. Fearful of distracting drivers, the boards specify signs should not flash or be animated and should change infrequently.
VR Philly Inc. of Lumberton, which is building an e-gaming and Virtual Reality center on Route 70 across from Garden State Park, came under that scrutiny on Thursday night at the Zoning Board of Adjustment meeting.
The gaming center, which also would include a home electronics design center, is at 2101 Route 70 West, at South Washington Avenue, in the 56-year-old building that formerly housed the Magnus Computer repair business and, before that, the Kehtron Computer next to Track Town Mall.
"The text and imagery on the sign shall remain static, and will not confuse or dangerously distract the attention of the driver," according to VR's application.
Lawyer Robert Baranowski of the Marlton firm of Hyland Levin Shapiro represented VR and told board members one goal of the sign is to distinguish the business from those in neighboring Track Town Mall.
Another goal, according to Victor J. Stott Jr. of Lumberton, VR's owner, is to have a facade sign advertising both businesses in the building — the home electronics company, called VU, and the gaming facility, called Sector X.
After deep board discussion and no public comment, the board voted 5-0 to approve the sign. Board member Marshall Spevak recused himself from the discussion and vote because a member of VR's staff did work for him late last year.
VU would operate from 9 a.m. to 3 p.m. and Sector X would operate 3 p.m. to 10 p.m., owner Stott explained. The sign would change once a day, when the early business closes and the later business opens, he said. A rendering of the Sector X sign shows VR, e-sports and AR experiences would be offered at the site.
Virtual Reality (VR) requires a headset that projects images replacing your vision, while Augmented Reality (AR) uses transparent goggles and allows for free movement with images projected on what the user is looking at, according to pcmag.com. E-sports is competition using video games.
Stott said that, after Sector X's grand opening — a target date was not discussed — the e-sports center would be highly publicized by gamers on social media. "We are going to have high-schoolers in here gaming," he said of the market for Sector X.
The sign, in the middle of the front of the building on Route 70, would be 10.5 feet wide and eight feet tall.
Eighty square feet is "monstrous," board member Greg Bruno said during the meeting. He asked VR to consider cutting the size of the sign in half.
"I would feel better if this sign was smaller," he said. "I really believe it is going to smack us in the face as you drive by."
Township planner Jacob Richman said a static facade sign could be up to 150 square feet. Changeable-message signs are permitted to be up to 24 square feet, he said, but they are standalone signs and not facade signs. The changeable-message facade sign is believed to be the first in Cherry Hill, board solicitor Sandy Zeller said during the caucus before the meeting. 
Board member Anju Pejavara said a better choice would be to have both businesses advertised on the LED sign at the same time.
VR purchased the building in September 2019 from Sophia Keh for $925,000, according to state tax records. It was constructed in 1965. The application for the gaming facility was approved by the zoning board in February 2020.