When interviewed 43 years ago by a newspaper for National Secretaries Week, the secretary for Camden County's prosecutor said her love of the job was basic: it can keep you young and healthy.
Young and healthy?
That secretary, Josephine de Sousa, was 58 years old when the Courier-Post included her in its story. She retired from the office – young and healthy – at age 89, only after hearing of layoffs and being concerned that she was taking a younger person's job away.
And, on Monday, de Sousa, two months after her 101st birthday, visited the Camden County Office of the Prosecutor on Federal Street to say hello to former co-workers, including Debbie Angelastro, who as a 19-year-old first worked with de Sousa in 1974.
"I didn't find it hard working, at all," de Sousa, who retired in 2011, recalled. "I love to work. I love to be with people. I love to help people."
De Sousa still lives in Cherry Hill, the community she moved to from Brooklyn in 1956 when the growing suburb still was called Delaware Township. Her husband, Edgar de Sousa, a men's clothing designer, was hired by Stanley Blacker Inc., the Philadelphia-based maker of men's fashions. Edgar died in 2011 at 92 shortly after his wife retired from the prosecutor's office.
The woman, who alternates between living alone and visiting her daughter, Denise Payne, in Maryland, said her love of walking and dancing kept her fit when she was able to do both. But, even now, de Sousa will order up her favorite music from Alexa and dance a bit with her "buddy" – her walker.
After arriving in South Jersey and getting her three children settled, de Sousa was hired as a court clerk in the Cherry Hill municipal court, where she worked from 1962 to 1973.
Her departure from that job was straightforward: "Change of government, and I was ousted," she said. That took her that year to the prosecutor's office, formerly on the sixth floor of Camden City Hall.
Over the decades, the crime that sticks out most for her was when Cherry Hill Rabbi Fred Neulander in 1994 paid two men to kill his wife, Carol. "Very, very sad," de Sousa said.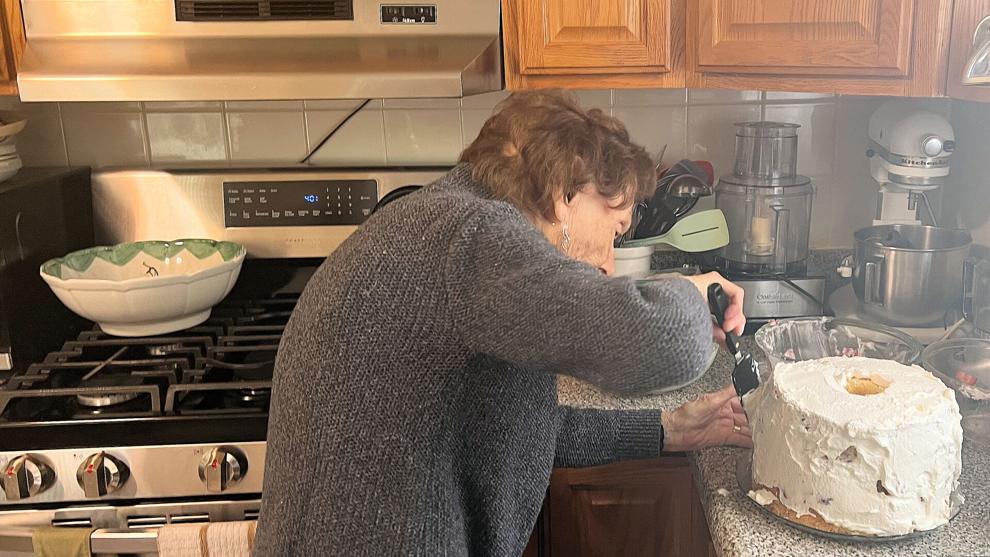 Today de Sousa insists on being independent. "I want to dress myself. I want to bathe myself," said de Sousa, who was joined by a prosecutor's office representative last week as she baked a strawberry shortcake cake in her home.
She has three children, three grandchildren and seven great-grandchildren, including a 28-year-old great-granddaughter who is getting married. De Sousa said she is counting on the young woman to make her a great-great-grandmother.
It has been years since de Sousa visited Camden. "I really didn't recognize it coming in," she said. "It has changed a lot."
Any secret to achieving 101 years?
Patience is important, she said during an interview on Monday.
And, she added: "Never hold a grudge. Never. Because tomorrow's another day."