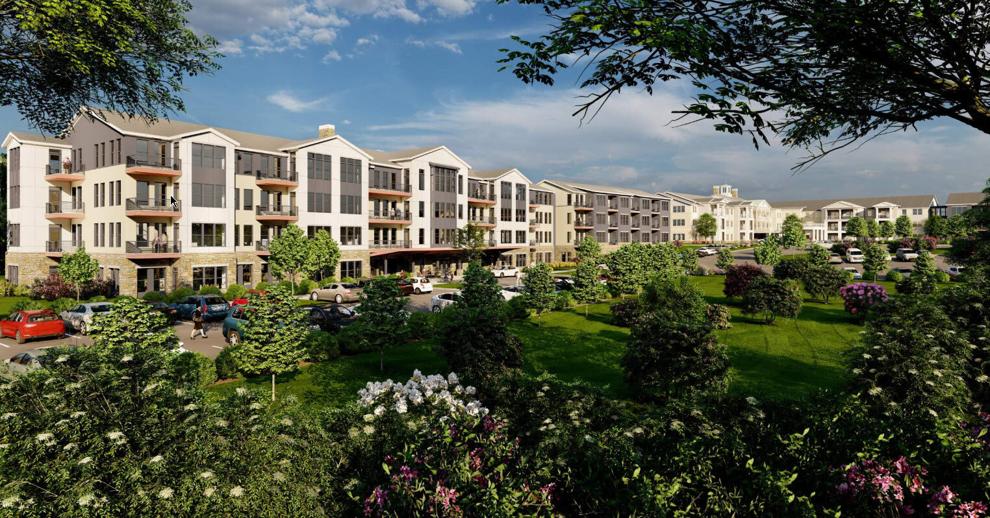 The Brightview Greentree Senior Living complex on Greentree Road in Evesham cleared its first hurdle toward a major expansion on Monday night.
Members of the Evesham Zoning Board of Adjustment voted 7-0 to grant several variances for Brightview's planned 77% increase in the number of units at the combination independent-living, assisted-living and dementia-care facility.
No members of the public spoke.
Baltimore-based Brightview Senior Living Development LLC now must go before the board for preliminary and final site-plan approvals.
Brightview Greentree's current 171 units and 209 beds would increase by 132 units and 175 beds under the plan. One wing addition would be 38,487 square feet and extend toward Greentree Road and the other would be 155,189 square feet on a neighboring property on 3 Stow Road, where an office/warehouse building would be demolished. The apartments would be studios or have one or two bedrooms.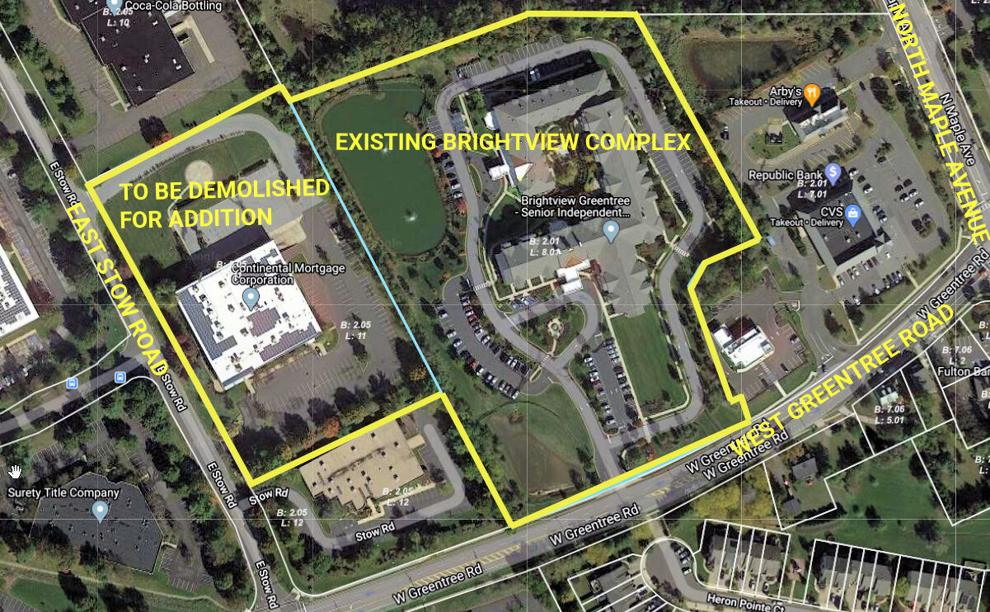 Brightview develops, owns and manages each community it opens, David Holland, the company's vice president of development, told the board. The company's eighth facility in New Jersey will open this summer in Wayne Township, Passaic County, he said. The existing Greentree facility was approved by the board in 2009.
"Brightview has historically had wait lists at our community," Holland said, who noted this was before the pandemic. The company's market is seniors 75 years and older living in a five-mile radius of Brightview Greentree, he said. The five-mile radius can include the senior's home or the home of children.
The expansion would add an indoor swimming pool for residents and outdoor dining venues, gardens and walking paths, Holland explained. The facility now has dining venues, a theater, pub, library, lounges and wellness spa.
About 150 full- and part-time employees now are employed. An additional 50 to 60 would be hired as part of the expansion, Holland said.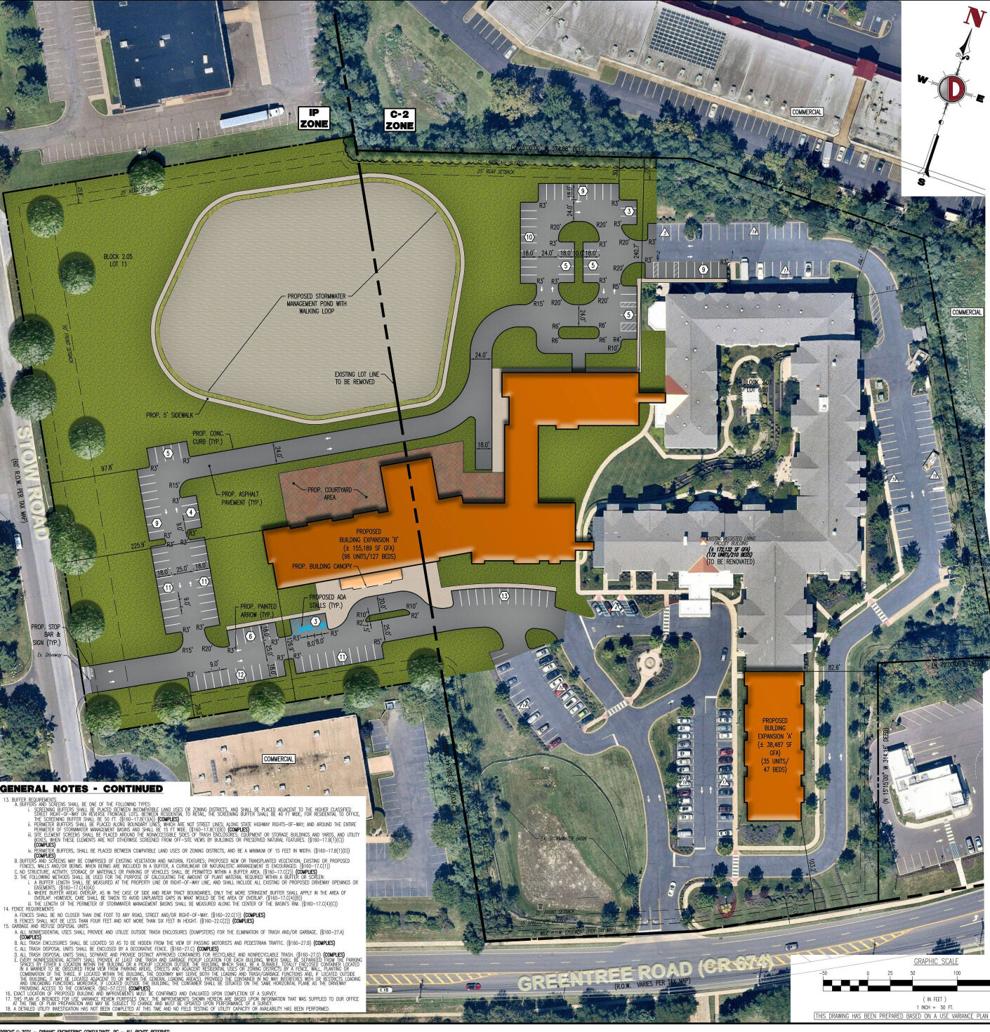 ---