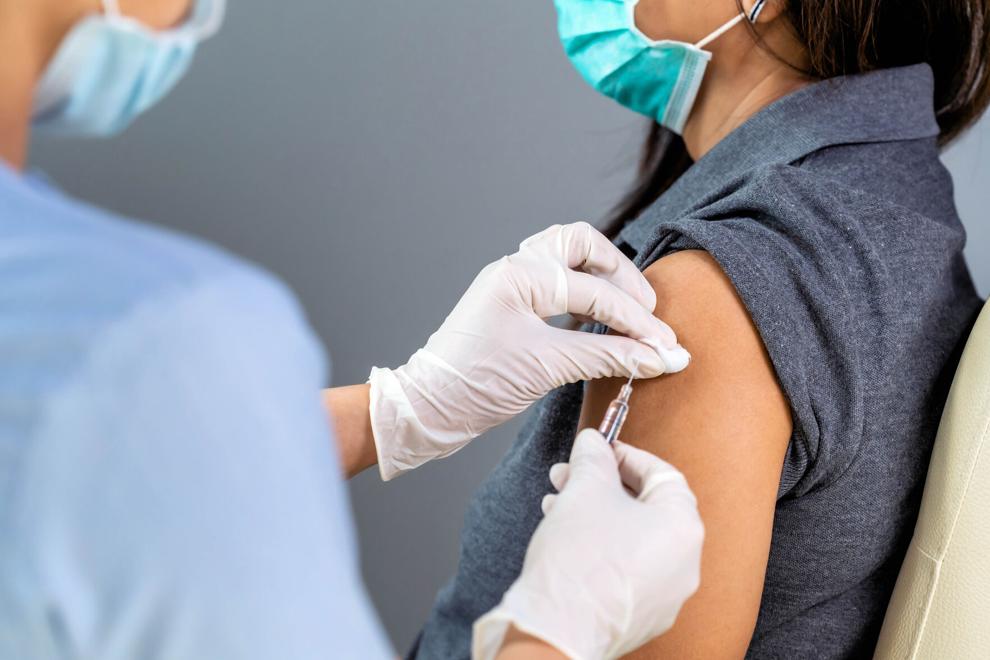 When the Cherry Hill Board of Education meets Tuesday evening, a glimmer of hope in the COVID-19 pandemic will appear on the agenda.
The board will consider agreements totaling $37,000 with Temple University's Liacouras Center in Philadelphia to hold graduations for High School East and High School West on June 17. East's would be at 11 a.m. and West's at 4 p.m.
"We are optimistic that we will be able to hold the high school graduations in person at the Liacouras Center," Barbara Wilson, the district's public information officer, told 70and73.com Monday morning.
That optimism — fueled by the worldwide rollout of the COVID-19 vaccine — also came across Monday morning in an interview of Gov. Phil Murphy by Harry Hurley on the "Hurley in the Morning" show on WPG talk radio in Atlantic County.
Murphy told Hurley he still has concerns about new variants of the coronavirus as well as short supplies of the Pfizer and Moderna vaccines in the face of great demand. 
However, he said he believes that, between Memorial Day and the Fourth of July, New Jersey will achieve its goal of vaccinating 70% of the adult population, or 4.7 million people. "I think we can," he said. As of Monday morning, 745,552 in New Jersey had received at least their first doses.
And lifting restrictions on businesses and public gatherings won't have to wait until all are vaccinated, he said. "I think we'll be able to continue to open things up on that journey," Murphy said. "Will we be back to completely normal as it used to be? My guess is no.
"But in terms of opening things up it will be light years different. It will be dramatically different from where we've been," Murphy said.
Continued caution and restrictions will be needed this summer at large indoor gatherings, the governor said. But beach concerts and the Atlantic City Air Show — scheduled for August 18 after its 2020 cancellation — are likely this summer, he said. 
"Can I see big gatherings outside? I can," Murphy, a Democrat, said.
Hurley credited the state's decision — just in time for the Super Bowl — to allow restaurants to stay open beyond 10 p.m., beginning last Friday. The state also increased indoor capacities to 35% from 25% for eating places and other businesses.
"If it weren't for those variants, I frankly think we would have taken the step either earlier or taken a bigger step," Murphy told Hurley. "But we're going to be cautious as we have been from day one just because we want to make sure we're not jerking these things up and down like a lot of other states have done."
Murphy also said he's hoping President Joe Biden's administration will be able to address the imbalance between vaccine supply and demand. The governor said New Jersey now has 290 distribution points, including six mega-sites, and the number is growing.
"I think we could take two to three times the amount of doses per week that we're getting," he said.