When Oded Kraus was recruiting students for Endicott College, he got caught in the usual morning traffic on his way to Cherry Hill East High School.
Kraus almost was late for his East appointment and remembers sitting in traffic, being impressed by the sprawling building he discovered at the intersection of Springdale and Kresson roads. He decided to stop by after his visit to East, where he represented the Beverly, Massachusetts college.
The recruiter later pulled into the impressive complex, and walked around the Betty and Milton Katz Jewish Community Center, thinking to himself what it would be like to work in a place like this, he told 70and73.com in a telephone interview.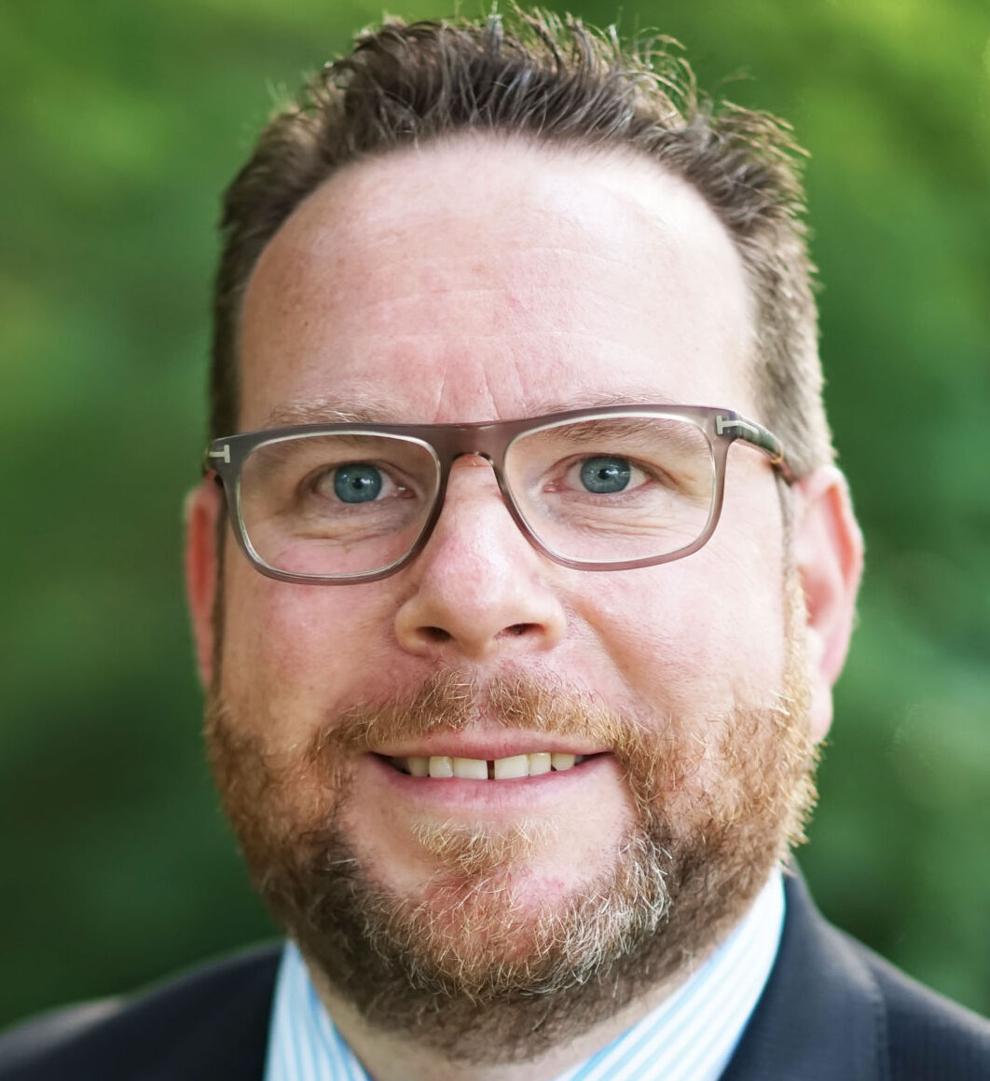 Kraus, 43 and a native of Israel, now is getting his wish after his impromptu tour of the facility a couple of years ago: Next Monday, he starts as the new executive director of the JCC.
He succeeds the retired Les Cohen, 67, of Marlton, who in 1990 took over the JCC when it was located near Bishop Eustace Prep School on Route 70 just over the Pennsauken border. Cohen directed the construction of the Cherry Hill JCC in 1997 and its expansion through the community.
"I feel that people are ready to reclaim their life again," Kraus said of the immediate future and the challenges and opportunities for the JCC in the face of the COVID-19 pandemic.
Gov. Phil Murphy's order relaxing indoor-gathering restrictions to 50% capacity from 35%, effective March 19, already has had an impact on the JCC fitness facilities, Kraus said.
"You can see that the parking lot is getting fuller and fuller," he said.
Kraus said he also looks forward to this summer, when the JCC Camps at Medford opens for in-person campers. Last summer, with the pandemic a deep concern, the camp was modified.
JCC President Marcy Dash Friedman said she expects Kraus will bring an "excitement and energy that will allow everybody to understand how special our JCC is."
Friedman, in interior designer who lives in Cherry Hill and Margate, said: "We have to be more fashion forward, which is what I say in my industry."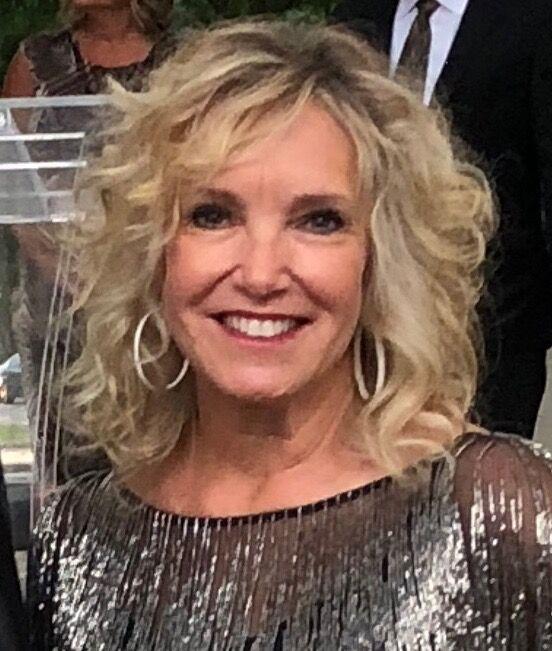 Notice of Cohen's retirement at first was sad but, at the same time, it invited new ideas, she said. Cohen was "an invaluable, wonderful executive director," said Friedman, who owns Dashing Designs Inc. For 30 years, we had a "very strong leader," she added.
Friedman sees the emergence from the isolation of the pandemic as an opportunity for the JCC.
"We want to start out slow, bring our membership back and initiate a different way of looking at our community center. It's not just a gym. It's a way of life," she said.
Like Kraus, Friedman said she is enthusiastic about summer camp in Medford. About 950 children already have signed up, which is 250 ahead of schedule, she said. The JCC expects to reach 1,200 or 1,400 campers this summer.
"There's a pent-up energy. Everybody is so excited to bring their kids back to camp," Friedman said.
JCC Marketing Director Stephanie Dworkin said the JCC now has 2,300 active membership units, which can include more than one person.
'Absolutely not,' said his father
Kraus served in the Israel Defense Forces for five years as an Army lieutenant and finished in 2001, deciding to see the world and travel to New Zealand, Australia and Thailand. During his travels he was intrigued by the hospitality industry.
When he returned to his home in Netanya — on the Mediterranean coast about halfway between Tel Aviv and Haifa — Kraus remembers telling his father Yosef Kraus, a retired Bank of Israel CPA, that he wanted to study hospitality in the United States.
"My dad said 'absolutely not,' " Kraus said. About a year later, the elder Kraus was recuperating from a back injury and reading classified ads and saw the opportunities in the U.S. for hospitality management. Kraus' father, who today is 71, relented, and gave his blessing for Kraus to study abroad.
At first, Kraus studied at the International College of Hospitality Management, but transferred to Endicott College. He received his bachelor's degree in hospitality management and an MBA from Endicott, which is about 20 miles north of Boston.
With his new MBA in hand, Kraus had offers from three different Boston hotels. He joined the Westin Boston Waterfront, rising to banquet manager overseeing events in 87,000 square feet of banquet space. 
It was at the Westin where he met his wife, Deinorah Kraus. She is a native of Mexico and, after graduating from a culinary program, was doing her externship at the Westin. 
In 2009, Kraus was contacted by an Endicott College vice president, who invited him to come and work for his alma mater. He started as an assistant director in admissions and his last position there was director of international admissions. After Endicott, he joined AHA International School in Greensboro, North Carolina as dean of admissions and financial aid and director of marketing.
The Kraus family, which now includes 2-year-old Sarah and 9-month-old Samuel, encountered a tight, sellers' market in real estate in South Jersey, where they home shopped in Cherry Hill and Voorhees. He has made an offer on a home in Voorhees.
Both children will be enrolled in the JCC's early childhood program and Deinorah, who was a Spanish teacher in a Massachusetts public school, will be looking for a similar position in area school districts, he said.
Kraus said the JCC is more than a fitness center, more than a camp.
"It's really the entire experience our members can have," he said. Kraus said he's excited by the membership, including the most loyal members who continued to support the JCC through the darkest times of the pandemic. 
"We cannot ignore that," he said.
23 years? 'It's hard to believe'
Cohen looked back to the construction of the current JCC in 1997 and said "it's hard to believe" the years have passed. "We were busy from day one," he said.
Cohen said he is surprised how active he is in retirement. "It makes me wonder how did I get anything done when I was working," Cohen told 70and73.com.
The former executive director has a daughter in Deptford and a son in Yardley, Pennsylvania. His fourth grandchild recently was born, and that grandson is keeping him occupied. 
Many children move from their native area for career opportunities, but Cohen's children stayed fairly close — and he said he feels fortunate because he can visit so often.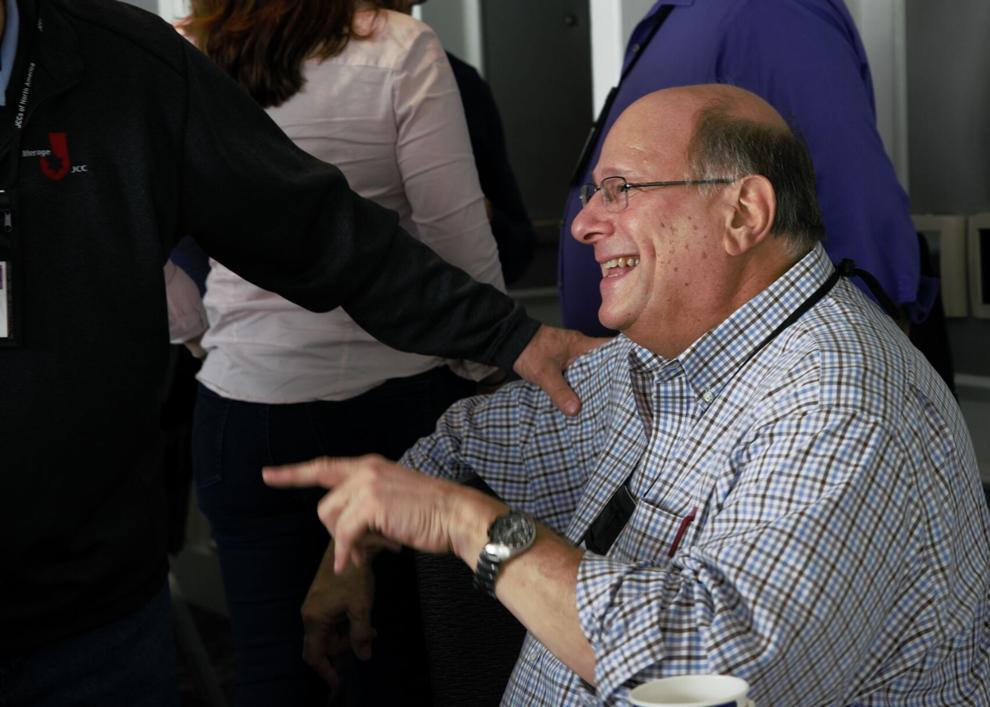 He said he now is volunteering with the Non Profit Development Center of Southern New Jersey, which provides consulting and guidance to nonprofit organizations.
COVID-19 and the pandemic took its toll on the JCC, Cohen said, noting the center had to reduce staff. Before the pandemic, the JCC was getting 2,000 people a day in the building.
"But, we pivoted," Cohen said of the JCC's response.
Online classes and social programs were introduced. The JCC began telephone outreach and visits to shut-ins and older adults. "We were trying to stay in touch with all of them," Cohen said.
Both Cohen and Friedman said ambitious expansion plans before the pandemic now are temporarily on hold. JCC leaders had envisioned a separate field house where the tennis courts are today behind the building, Cohen explained. The outdoor swimming pool also would have moved behind the building and the site of the existing pool at the side of the building would have been used to expand the health and fitness space, he said.
"It was a beautiful plan," Cohen said.
Cohen said he made a decision around December to retire. The COVID-19 crisis was "debilitating" and he said that, after serving since 1990, he felt 30 years was a "good number."
The now-retired executive director said he's still around for advice at the JCC and expects to be seen around the building as he uses the facility.
Said Cohen: "It's still my JCC, I just don't work there anymore."