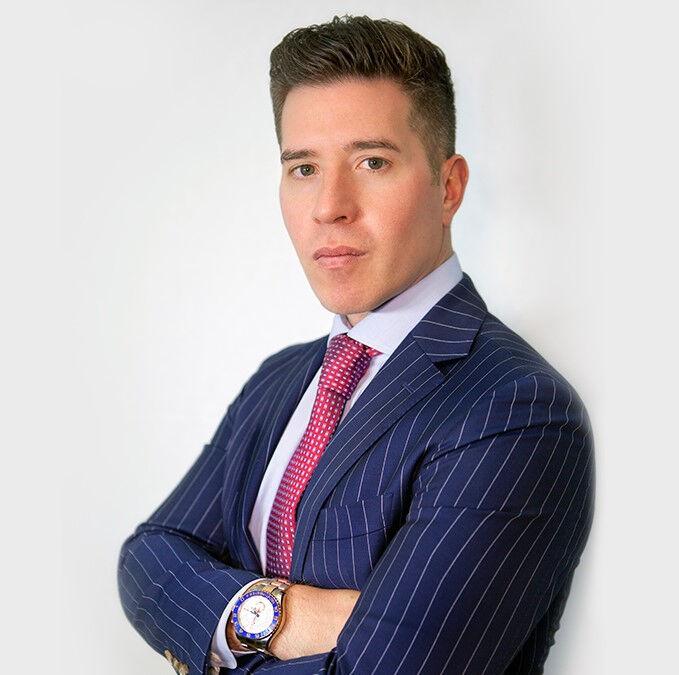 When many people shop for car insurance, they look for the least expensive policy.
But that thriftiness could cost dearly after an accident with serious injuries, says David E. Kwartler, a partner in the personal injury law firm of Kwartler Manus LLC.
Kwartler advises clients or anyone to buy ample insurance to cover any scenario.  This includes uninsured motorist coverage when the person who causes the accident does not have insurance or flees the scene and underinsured motorist coverage when the at-fault driver does not have enough coverage to adequately compensate for your damages.
Additionally, Kwartler recommends avoiding the limitation of lawsuit or verbal threshold, which make it more difficult for injured persons to collect from the at-fault driver's insurance and their own.
Kwartler, and partner Jason I. Manus, have Center City Philadelphia, Allentown and Pittsburgh offices and at the end of June opened one in Cherry Hill at 413 Route 70, Suite 300. Kwartler lives in Cherry Hill and Manus lives in Voorhees.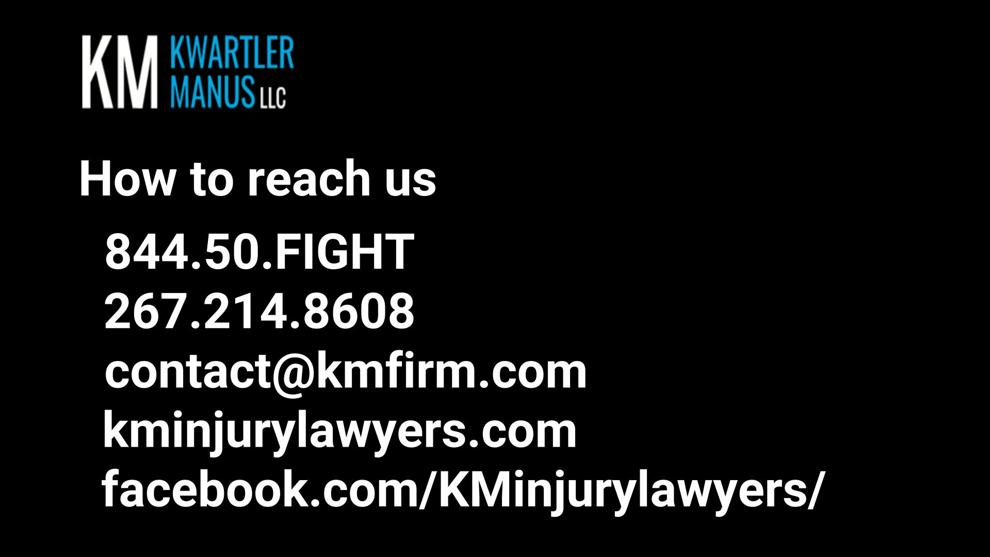 "People don't think it's important until it happens to them," Kwartler says of selecting a car insurance policy.
The personal injury lawyer says about half of his firm's business is from traffic accidents. He believes so strongly in being well-insured that his firm will review anyone's automobile policy for suitable levels of coverage for no fee. Simply email Kwartler Manus the summary page of the auto insurance policy. The email is contact@kmfirm.com. 
"It's not a lottery ticket," Kwartler said of car accidents and other personal injury cases. In fact, only a fraction of potential clients approaching Kwartler Manus ultimately have their cases taken by the firm. KM collects only if it is successful and gets one-third of the settlement or award, the amount allowed by New Jersey law.
Kwartler views his firm's role is to battle the insurance company — as it is, 99.9% of the time the insurance company on the other side — to get what his clients deserve.  He says the insurance company will most often make low-ball offers that result in litigation.
Kwartler graduated from Muhlenberg College and studied law at Villanova University School of Law. Manus graduated from Penn State and went to law school at Widener University.
Both Kwartler and his brother — Josh Kwartler, the law firm's chief operating officer — lived in the Barclay Farm neighborhood in Cherry Hill and graduated from Cherry Hill High School West.
While about half of the firm's business is traffic accidents, the other half include premises accidents — such as falls in a store — or amusement accidents at amusement parks, go-cart facilities and trampoline parks.
Some believe that when you sign the waiver before participating in some amusement activities that you sign away your rights to sue. That's not so, Kwartler says.
You are waiving your rights if you are injured or killed in the normal operation of the amusement, but not necessarily in the case of negligence or recklessness on the part of the business operator.
For example, if you're in a trampoline park and jump and fall awkwardly and break your leg, that might be assumed as part of the risk you take in participating. But, as in the case of one KM client, you leap from the trampoline into the ball pit — intended to cushion your fall — and your legs pass through the negligently designed and maintained pit and one leg severely breaks on the wooden floor (rather than a shock absorbing mat), you may have a viable case, Kwartler says.
Another example from his case files is one client who was in a big-box store and over-stacked shelving toppled and fell on the client's head. Many stores cut corners and are understaffed, leading to inattention to stacking properly, he says.
Kwartler says there is a myth that an individual could lose everything if found liable in a traffic accident.
"We're never suing individuals," says Kwartler. The firm goes after only the insurance companies, although the individual would be named in the case.
That's why Kwartler doesn't understand the "misconception that it's in bad taste" to sue over an injury. People should not worry about the insurance companies, which are the ones who pay, he explains.
Many people pay a lifetime of insurance premiums and never collect. When something harmful occurs because of the negligence of someone else, the person should not feel ashamed for going after what they lost.