Many New Jersey restaurants are on the rebound from the COVID-19 pandemic, with some reporting record results, the head of the New Jersey Restaurant and Hospitality Association said Wednesday.
Association President and CEO Dana Lancellotti told members of the Burlington County Regional Chamber of Commerce that some restaurants are doing well because of support from customers and the resilience of their owners and staffs.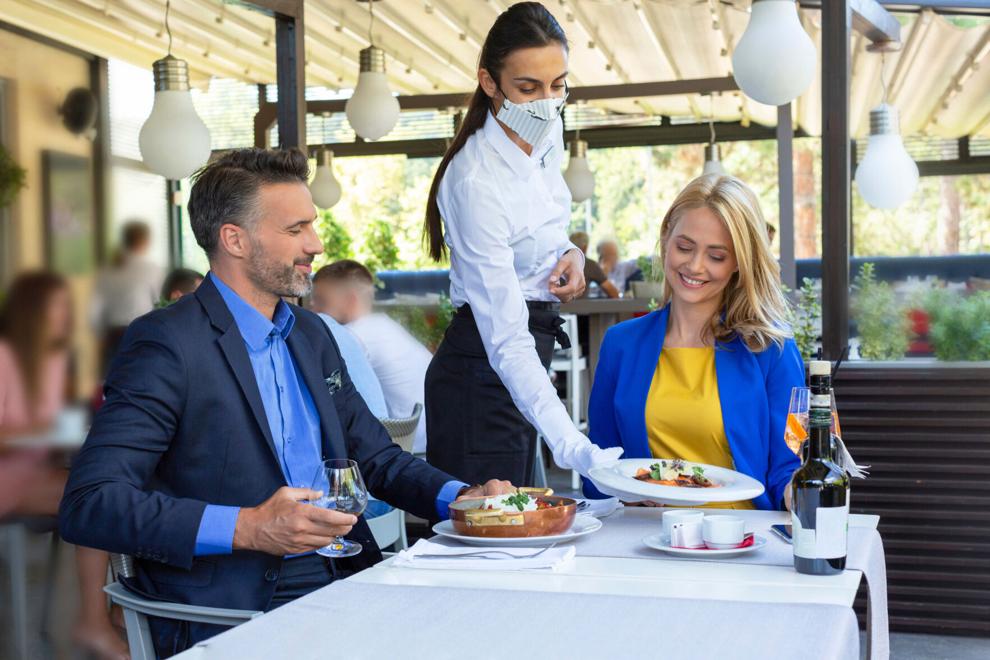 "There's a lot of love for restaurants," Lancellotti told the Chamber at a luncheon at Braddock's in Medford. "We all know our favorite restaurant, our restaurant owners, our servers and there's an emotional connection there."
But perceptions about potential new industry regulations as well as the rise of the delta variant of COVID-19 continue to be worrisome.
Lancellotti, a Medford resident, said perceptions can result in real impacts.
When New York City Mayor Bill de Blasio last month announced restaurant customers would need to show proof of vaccination to dine indoors, the New Jersey restaurant industry saw some pull-back in reservations for corporate events, such as holiday parties, amid fear that New Jersey would do the same, Lancellotti said. But New Jersey has not imposed the same requirement.
Diners' fear of the delta variant also has the potential of having a severe effect on restaurants.
The New Jersey association in late August shared a National Restaurant Association survey about the delta variant that found "nationally a majority of consumers have already changed their dining behavior, which is beginning to put acute pressure back on the restaurant industry," the New Jersey association said in a statement.
Robert J. Wagner, managing partner of Braddock's and Ott's restaurants, said that during the pandemic only the creative restaurant owners survived.
"If you didn't reinvent the wheel in COVID, you're shut down right now, you're closed, you're done," Wagner told Chamber members. He said the room the Chamber members were meeting in would be refurbished because it had been used as a drive-through staging area for Braddock's.
Wagner said his restaurants lost some business recently because of the spike in the delta variant of the COVID virus. "That's playing a role in our business right now," said Wagner, who noted his restaurants have otherwise been doing well.
Supply chain interruptions are also one of the biggest challenges in the industry today, Wagner said. 
"They can't get drivers in to drive the food," he said.
For example, skyrocketing prices for crab meat meant that Wagner's restaurants would have to charge as much as $40 for a crab cake entrée. Instead, he said, "we took crab cakes off the menu."
Wagner said he recently tried to order two popular beers for a wedding and was able to get none.
Much of the problem is transportation, with crab meat sitting in freezers in ports. The smallest restaurants suffer the most, he said, with hundreds of restaurants recently told there would be no deliveries that week by two large food distributors.
Despite the setbacks, Lancellotti said she has confidence in what she called "a very passionate industry."
"The people of this business are the most adaptable and the most resilient that I've ever known," she said. "They do anything they can to survive and I find that incredibly inspiring."