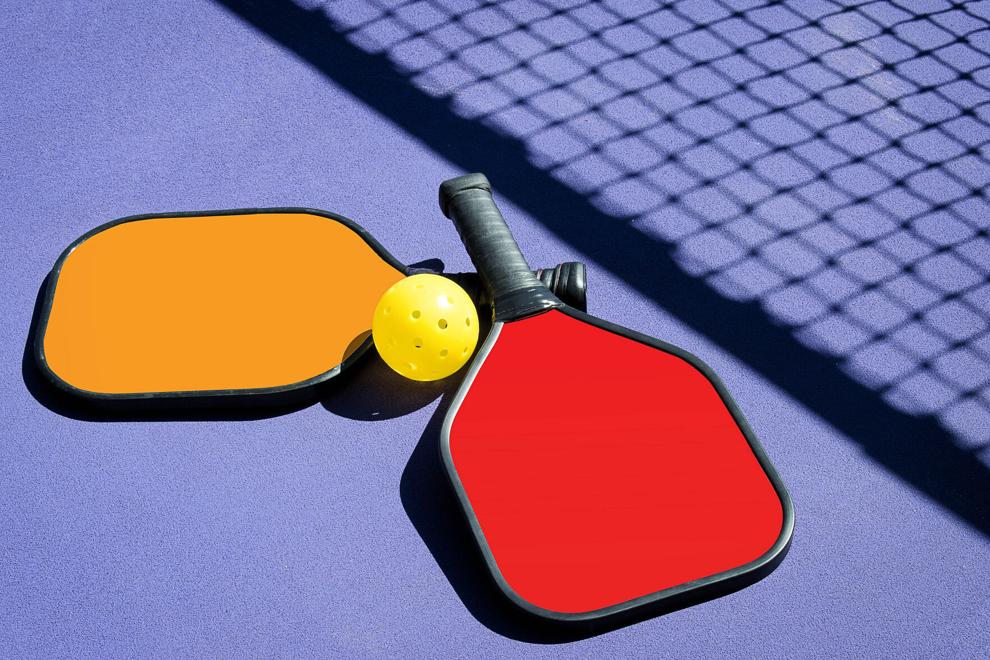 A foursome of older athletes aggressively banged a hard yellow, perforated plastic ball back and forth on Monday morning at Jeff Young Park in Moorestown — competing in what some contend is the fastest-growing sport in the nation.
These were pickleball devotees, a racket sport that's a little bit tennis, a little bit badminton and little bit ping-pong. And, as these players pointed out with a nod to a woman in the foursome, having racquetball experience provides great lateral movement.
The group — they didn't want their names used — were playing on the park's tennis courts with faded blue lines designating the pickleball playing space. The four, from Moorestown and Mount Laurel, are so pickleball-bitten that they shoveled snow off the court last winter to continue their matches.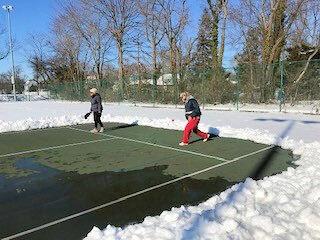 Now Moorestown Township Council has authorized the Parks and Recreation Department to go after a state grant to build four pickleball courts in the park. Council members Monday night passed a resolution authorizing the township to apply for $171,925 from the New Jersey Department of Community Affairs. The courts would replace the 120-by-60-foot blue asphalt street hockey playing area.
Council member Jake Van Dyken spoke enthusiastically about the plan at the meeting, saying that pickleball has a huge following and the new courts would be good for the community.
Theresa Miller, the township parks and recreation director, will apply for the grant and told 70and73.com on Monday that the township is competing with other communities in New Jersey for the funding. The next step won't come until Moorestown hears from New Jersey, news that is expected sometime this summer, she said.
The pickleball foursome on Monday hadn't heard of the plan for the new courts, saying they were excited by the news. They said on weekends there sometimes is a waiting line to use the courts. However, new courts aside, they said the current pickleball side and end lines on the tennis courts could use a freshening.
» MORE: Read more about pickleball.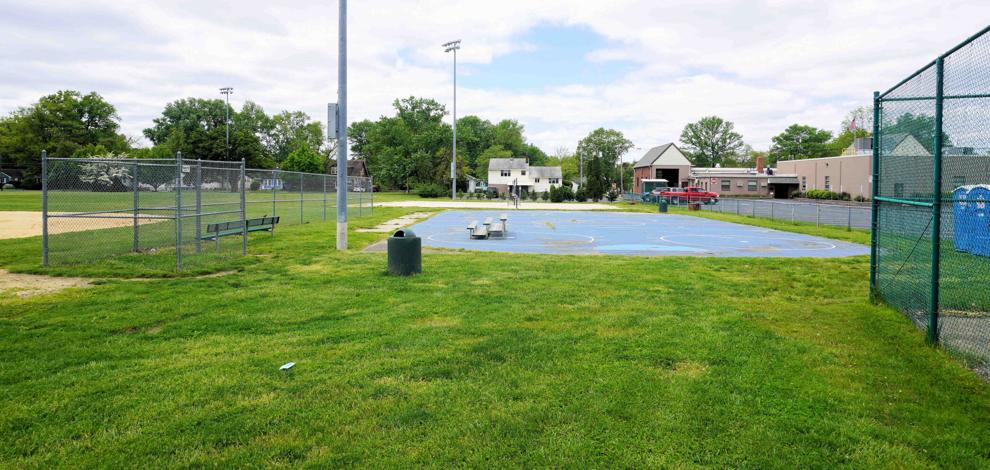 ---